Successful Business Transitions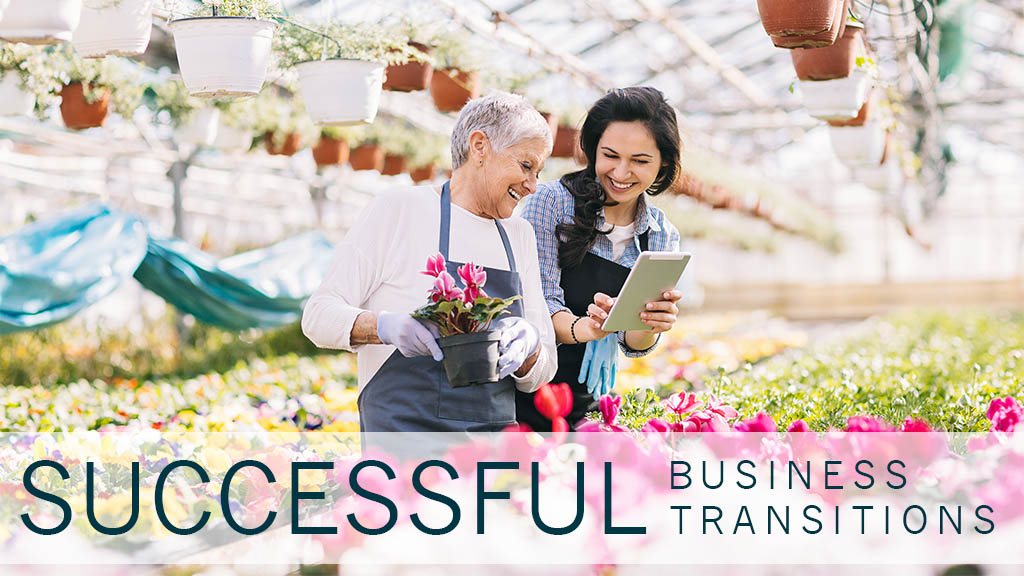 As my daughter enters her senior year of high school, the all-consuming college testing and application process is a daily discussion in our house. We have been preparing for this moment her whole life, raising her with a solid work ethic, and supporting her education to ensure that she is ready to put her best foot forward. Thankfully, with help from her parents and sound planning on her part, she is in consideration for the short list of schools that will meet her future goals.
This makes me think of the similarities to the founding, growing, and transitioning that all successful businesses go through.
For many, founding or growing a businesses is their "baby." Harnessing their passion as the founder of the company or fulfilling the vision of the preceding generation(s) becomes an all-consuming labor of love, though not without its own challenges. Missed sporting and school events for children, long workdays, limited vacations, and blurred lines between work-life and home-life become reality. Yet, these costs are often essential in the pursuit to achieve the business mission and make the family budget balance.
While many business leaders are laser focused on the day-to-day operations of their companies, planning for the future is often deferred. Due to the pace of everyday life and the fact that succession planning involves some of the most emotionally charged issues people ever face, it is far too common to put it aside and wait for another day.
Some of the most challenging areas include:
Communication

Expectations

Failure

Fairness

Favoritism

Giving up control

History

Honesty

Legacy

Losing

Money

Mortality

Reputation

Winning

Worry
Despite the procrastination that is so prevalent with succession planning, there is a huge advantage to beginning early. Whether you are looking to transition the business to the next generation, or sell the business to a group of employees or a third party, developing a plan as far as ten-years in advance is ideal. That time will allow for the best planning to deal with the multitude of complex issues including if any structural changes are needed for the business to optimize taxes.
If you are already within this window, it is not too late, but the clock is ticking.
Similar to my daughter's process for deciding which college will best meet her goals, the key to setting yourself up for a successful transition is to have a clear picture of your long-term goals. In addition to some of the emotionally charged topics above, areas such as what does business success look like, what are the plans for current employees, and what is the ideal timing of any changes are all important to discuss and determine your ideal outcome for.
The most successful plans clearly prioritize goals, since there are always trade-offs.
For example, with a family business in transition is business success, taking care of current employees or fairness amongst the family the most important. For a family business looking to sell, is price or long-term business success more important? Having an independent third party to help facilitate these discussions has proven beneficial for many families. Developing a solid framework of clearly identified goals will help outside resources (attorney, CPA, etc.) provide the best advice.
So what are some other considerations to planning for successful business succession?
What's your business actually worth? For family businesses that are transitioning or looking to sell, getting a business valuation can be a key part of the process early on. The valuation may help you determine the ideal structure for the business, set realistic expectations, and clarify the growth necessary in the business to meet your established goals.
Is this a business or a job? An often overlooked area when it comes to businesses looking to sell is that nobody wants to buy a job. A company where the owner is doing everything or is the primary brand has limited salability and may be valueless.
What about the next generation? It sounds simple, but asking what the next generation wants, or even if they want to be involved at all, is commonly missed. Not asking often leads to major challenges around expectations and "duty" that can lead to resentment.
What about the competition? The number one enemy of all business, and that includes family businesses, is competition. That means staying ahead of the ever-evolving business climate and technology is critical to positioning a business for transition. A diverse client base is also key to both the health and value of the business.
What about the constituents? Before, during, and after a transition, facilitating clear communication with constituents in a way that appreciates their perspective will help keep everyone on the same page.
At Baker Boyer, we have been helping family businesses thrive for nearly 150 years. Our role is to help our clients get all the issues on the table so they can make the best decisions for the long-term success of their families and businesses.