Plan for Your Future
An integral part of financial success involves proper planning. Your Financial Planner will identify what financial success is to you and help craft appropriate solutions to meet your distinctly unique goals.
Am I on track to retire? Will I outlive my savings? Should I pay down my mortgage or invest my savings? Will my spouse be financially secure?
No matter the questions, your Financial Planner will help you answer them in an easy-to-understand way. Are you ready to get started?

What We Can Do For You
Personal finance is often complex with concepts that overlap with one another. Having someone who fully understands how these concepts work together and explain them in a way that is easy to understand will help you avoid financial miscues and give you the best chance at success.
With a thorough analysis of your financial needs, the Financial Planner's recommendations can help you achieve the financial and life goals you have set. By bringing clarity to complicated concepts in personal finance and developing a path forward, the Financial Planner empowers clients to make informed decisions that help to build their legacy.
The Financial Planning Process
| | |
| --- | --- |
| | Establish your goals and objectives |
| | Develop a strategy to help meet your needs |
| | Track and manage performance |
| | Review your goals and current situation |
Financial Planning for Business Owners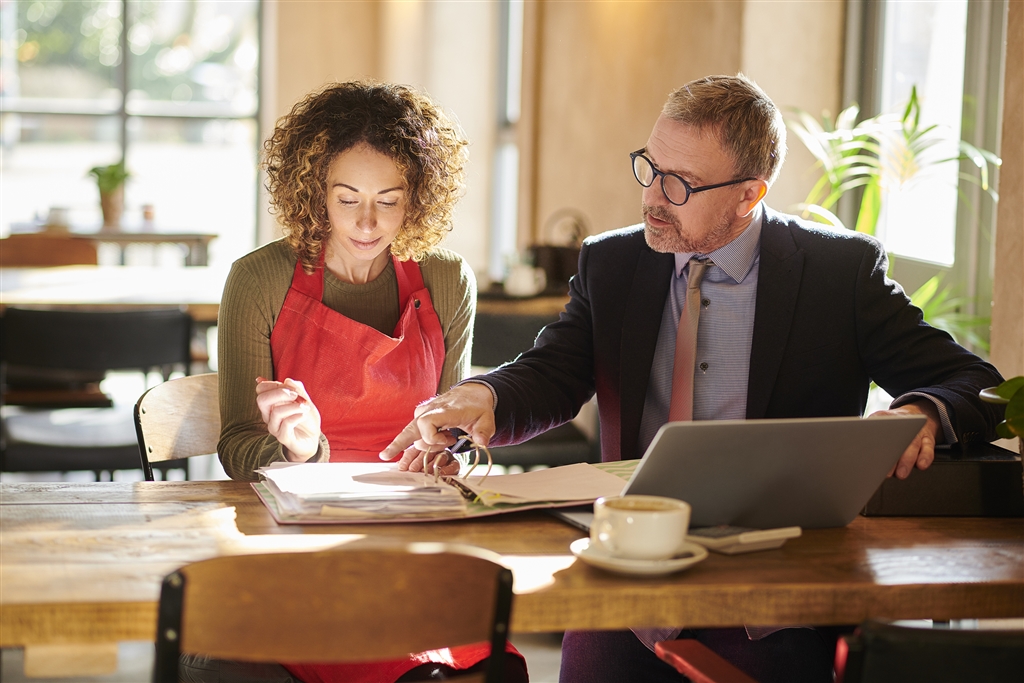 As a business owner, you have a unique set of factors influencing your decisions. With expertise in financial planning, commercial lending, investments, and trusts, we will work with you to find ways to provide insight to help you optimize your business and personal finances.
Here are three ways we can help you plan for the financial success of your business:
| | |
| --- | --- |
| | Goal Setting & Business Benchmarking: how do you benchmark the value of your business? |
| | Financial Planning: how do you set and manage business and personal financial goals? |
| | Succession Planning: how and when do you plan for the transition of your business? |
Learn More
Let's Talk
If you're interested in learning more, please fill out the form below: