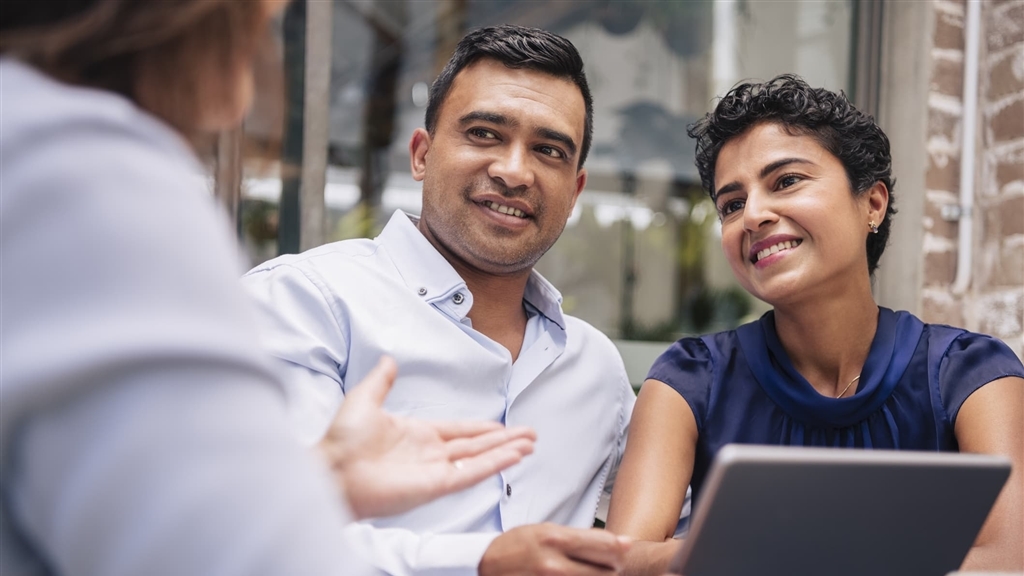 Discover the power of CDs
Whether you're a first-time investor or a seasoned saver, our Certificates of Deposit offers secure and rewarding options to grow your money. Take advantage of the stability, security, and growth potential and begin your journey toward financial prosperity. Open a CD today and watch your savings thrive!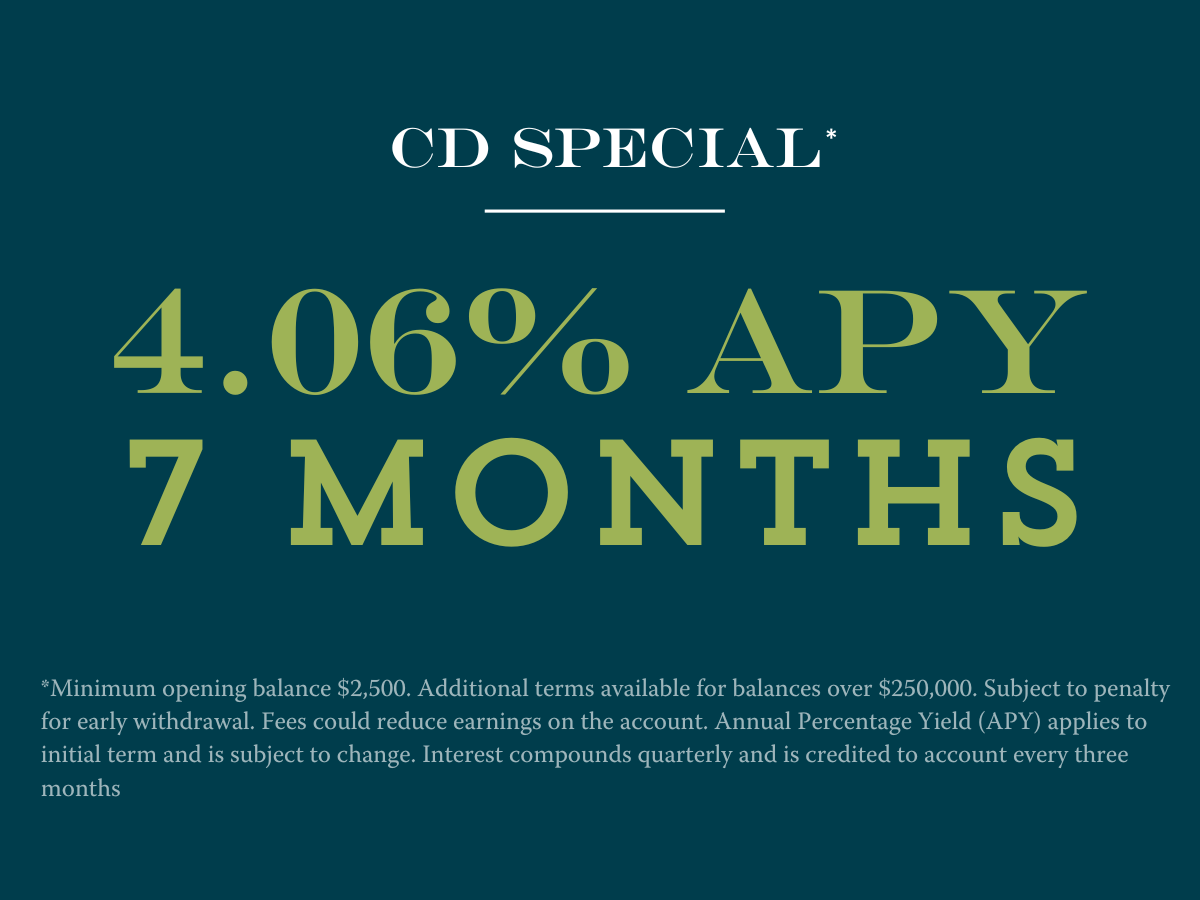 CD Rates
We understand that having a safe and trustworthy place to deposit your money is important during these uncertain times. That is why we are offering a CD special; to help you save for the future.
Benefits of choosing a CD

Secure

Your funds are FDIC-insured up to the maximum applicable limits.

Flexible

Choose terms that are right for you.

Low risk

Know how much you'll earn regardless of market ups or downs.

Interest rates

CDs typically pay higher interest rates than other deposit products.
*Minimum opening balance $2,500. Additional terms available for balances over $250,000. Subject to penalty for early withdrawal. Fees could reduce earnings on the account. Annual Percentage Yield (APY) applies to initial term and is subject to change. Interest compounds quarterly and is credited to account every three months.