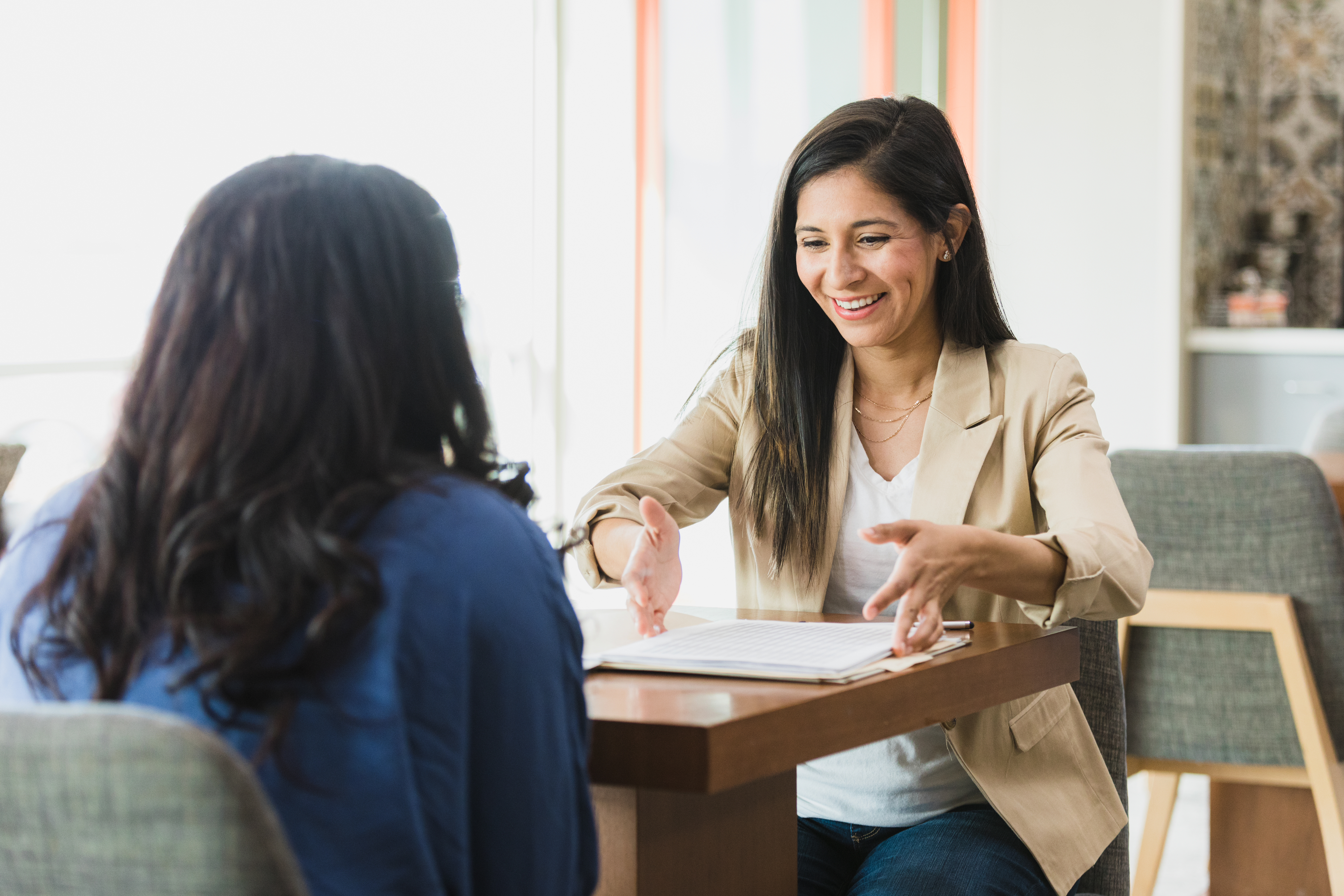 Financial Counseling
Empowering you to make informed financial decisions
At Baker Boyer, we can help you learn the financial skills you need to make the complex financial decisions you face in life. Our Financial Counselors are experienced in helping create a program that is unique to each individual. Our team offers one free hour of financial counseling to everyone. During this meeting, we will take the time to understand you and your financial picture. We will ask about your wants, needs, dreams, and fears to get a better understanding of your life.
Understand Your Needs

We will meet with you to understand you and what your goals are.

Develop Your Goals

We will work together to create goals that are unique to you.

Guide You Along the Way

We will support you as you work to achieve your goals.
Meeting You Where You Are
Our Financial Counselors are experienced in simplifying complex financial decisions to empower you to make the best choices for you. Schedule your first hour of consulting for free to get started with financial counseling. Throughout this process, our team will give you resources to help you gain knowledge and skills to implement financial changes in your life. We will support you as you navigate life while empowering you to make the best choices for your situation.
Sign up for Financial Counseling
What to Expect
Provide Financials

Plan some time to gather your financials to share a full picture of your situation with our team prior to your first meeting.

Review Outside of Meetings

Think about how often you will be able to review materials provided to you outside of meeting with our Financial Counselors.

Apply Knowledge

Apply the skills and education gained to make financial changes in your life with our team supporting you.
Financial Counseling FAQs
Yes. General financial counseling, including credit counseling and debt counseling, is free. Some of our specialized services for reverse mortgage and homebuyer assistance have a fee.
The first general financial counseling session takes about an hour. Although it will depend on your unique situation and what you need to accomplish your goals.
One of the first things a financial counselor will do is put together your budget. Having an idea of your income and expenses is helpful and if you have billing statements handy, even better!
All client information is secure and confidential. Baker Boyer will not share your information with anyone without your permission. We do not report to credit bureaus. Request your free financial counseling session, today!