Financial Empowerment for Women: Navigating Life's Changes
01/30/2020 | from 5:30 - 7:30 p.m.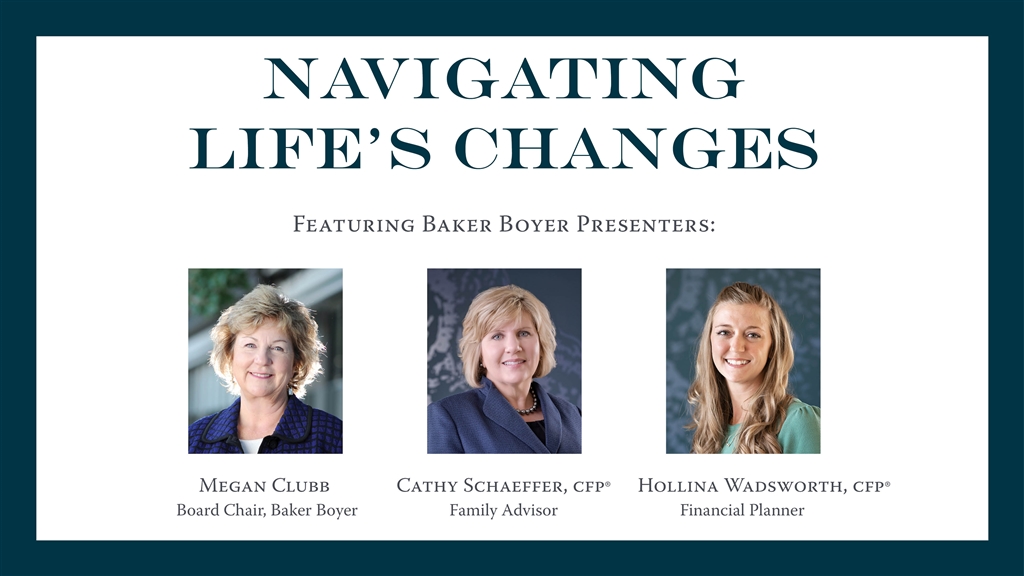 Whether you're changing careers, caring for family members, or finding your new identity in retirement, every women's financial journey is unique. Learn how the decisions you make at each stage of like can help you create the financial future you deserve. Bring a friend and join the conversation.
Wine and Hors d'oeuvres are going to be served at 5:30 PM with presentations starting at 6:00 PM and lasting for about an hour and a half.
D.S. Baker University Presentations are invitation only. Please contact your advisor for more information.