Rob Blethen, CFP®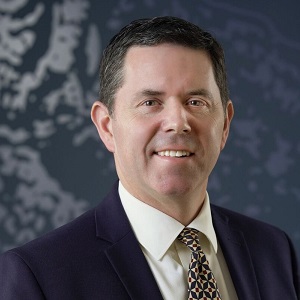 "I believe that asking the right questions and listening to all aspects of each clients' unique life experience and goals will enable us to provide the right customized solutions to help fulfill their financial goals and build their legacy."
Executive Vice President
D.S. Baker Advisors
Walla Walla

Rob has more than two decades of experience in business and non-profit leadership, journalism, and running a division of his family business. He uses this experience to help families and businesses build their legacies. Rob joined Baker Boyer in 2016 and was promoted to Executive Vice President and member of the Executive Committee in 2020. He leads the Family Advising, Yakima and Marketing teams, working closely with bank leaders and advisors across all offices to elevate the bank's DS Baker Advisor teaming approach of empowerment for the benefit of our clients.
Rob formerly held a number of high-level management roles throughout The Seattle Times Family of newspapers including serving as Publisher of the Walla Walla Union- Bulletin for six years. He was General Manager of The Yakima Herald and Director of Advertising and Marketing at the Portland Press Herald, as well as on the Board of Directors for Blethen Maine Newspapers. He is currently on the Board of Directors of Blethen Corporation, the majority owner of The Seattle Times Company. He is the great-great-grandson of company founder Alden Blethen.
Rob graduated from the University of Washington with a focus on communications. He went on to complete management programs at Northwestern University's Kellogg Graduate School of Management and the American Management Association. Twice, he has presented a case study of the Blethen family business at the Harvard Business School. Since being at Baker Boyer, he has received his CFP® (Certified Financial Planner).
He and his family love Walla Walla for its people and quality of life. Rob is active in the community as a member of Rotary and a board member and Immediate Past Chairman of the Chamber of Commerce. Formerly he served on the boards for the YMCA, Bluewood Alpine Race Team, Boys and Girls Club of Greater Portland, Whitman Pioneer and United Way. He enjoys skiing and golfing, as well as spending time with his wife and four children.
To contact Rob, email blethenr@bakerboyer.com or call (509) 526-1320.