Supporting Entrepreneurs & Economic Growth in the Yakima Valley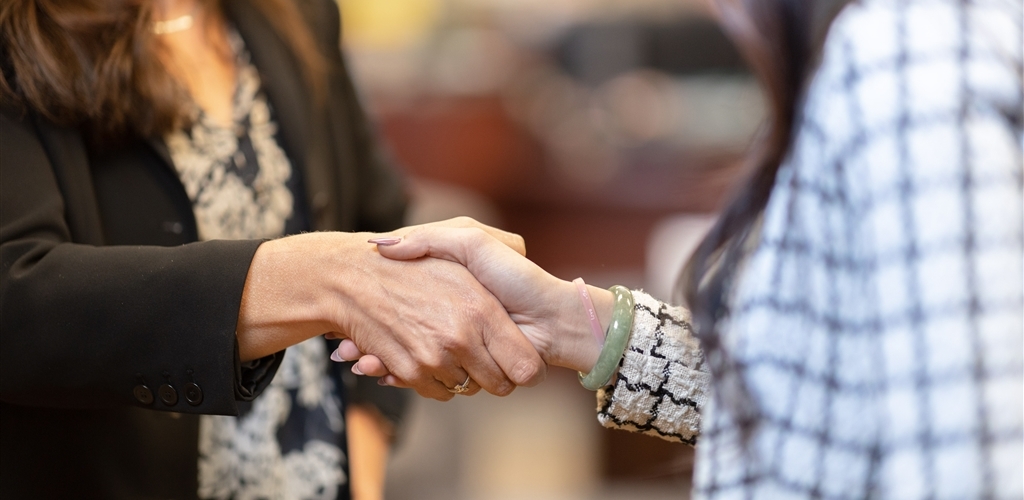 In 2022, Baker Boyer became the title sponsor of the Enterprise Challenge, a business plan competition open to new and emerging companies in Yakima and Kittitas counties. In addition to the Bank's financial support, several employees volunteered their expertise — leading classes with a focus on finance, and sustaining a healthy bottom line. They also provided tutoring, mentorship, and service as judges. Baker Boyer's role in the annual contest not only invests in and adds value to the communities we serve, but it reinforces the entrepreneurial principles of Bank co-founder and serial entrepreneur Dr. Dorsey Baker. The Bank and its team of employees foster and strengthen the community through careful, informed business development with enduring innovation that creates legacies to benefit future generations.
What is the Enterprise Challenge?
The program was introduced in 2010 by the Yakima County Development Association. The Kittitas Chamber of Commerce and Kittitas County later joined, expanding support, resources and the field of participants. Aspiring entrepreneurs and owners of businesses less than 2 years old can enter. They receive instruction on how to participate. In return, they learn business law, human resources, marketing, financing, technology, and related topics, plus individual help in one-on-one sessions with business experts — all valued at an estimated $2,500.
Competitors also network and build relationships with other entrepreneurs, receive evaluations and feedback on their plans and move through rounds of the competition, culminating with a trade show and a final presentation round. Cash prizes of $10,000, $5,000 and $2,500 are awarded to the first-through third-place winners, respectively. In the end, everyone wins because they either complete a business plan — a critical element of their launch in a program that cuts the average time to develop such a plan in half — or recognize that they are not ready to move forward. The latter is also considered a success.
"The end goal for all of this is more economic activity and more jobs in the community," YCDA Executive Director Jonathan Smith said.
One such example is the Gallivant Chocolate Company. Owner Liz O'Connor launched the Ellensburg business in September 2022 after finishing second in the Enterprise Challenge. Her business fills a niche in a market already served with wine, craft beer, spirits, fruits and coffee, but no chocolate. Certified as a chocolatier, she sells her treats online and through area vendors — a hotel, gallery, bookstore and gas stations. One of her biggest learning curves has been around social media. She earned her business degree in the late 1990s, before social media was part of the marketing landscape. Other lessons have centered around business licensing and setting her prices. "You don't know what you don't know," she said. "There's always something new to learn, always an improvement that could be made."
Where did the idea come from?
The Enterprise Challenge started as a response to the Great Recession. The 2008 financial crisis socked employment across the region while economic development prospects for YCDA slowed to a trickle. In a typical year, 30 to 50 project leads might be submitted to the YCDA. In the wake of the financial crisis, that number trickled to 15 to 18. Many of the job losses were high-paying positions that required education — manufacturing, professional, technical and scientific jobs. "There wasn't a lot of economic activity at the time," he recalls. "If it wasn't for ag, everything would have gone away."
To help residents expand their skills, YCDA set up a series of workshops in 2009. Many signed up for them, but few turned out. That was, until banks and other organizations sponsored the efforts and added prize money to incentivize participation. In 2010, the competition took off. "So the program really started as a response to proactively help our community post-recession," Smith says. "And it's grown from there." By its 10th round in 2019, the program had helped launch more than 85 successful startup businesses across Yakima and Kittitas counties, collectively employing nearly 300 people with annual gross wages of more than $6 million. Some of the region's most celebrated businesses exist or have been bolstered because of the program. Participants and top finishers have included a coffee roaster, junk hauler, meatpackers, drone services, breweries and cheesemakers.
Since its start, the program has engaged with 284 participants, including those enrolled in 2023. The contest draws an average of 20 to 22 participants each year, though it peaked at 34 and has had as few as 16. A year ago, 144 participants remained in business in the Kittitas and Yakima areas.
"We truly feel that partnership from Baker Boyer. Their excitement and support of the contestant— we feel it from there. I think this is a very unique partnership we have from them.," YCDA Bilingual Business Development Manager Yani Cisneros said.
2023 Top Four Enterprise Challenge Winners & Baker Boyer Team
For more information and to see a list of previous winners, visit https://chooseyakimavalley.com/getting-started/enterprise-challenge/.