10 Tips to Help You Feel Safe about Online Banking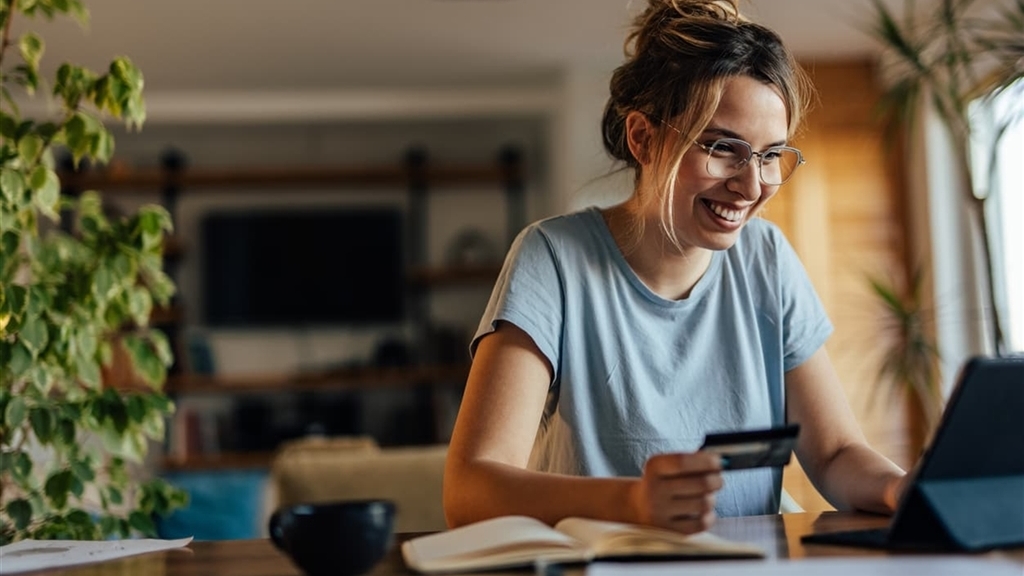 1. Enable multi-factor authentication
Multi-factor authentication provides an extra layer of security whenever you log in. Baker Boyer's Online Banking requires this method and it is a good practice to use in all digital financial transactions. In addition to your username and password, you choose a unique profile photo and three unique questions that will activate when a login from a new device is detected.
2. Create a strong, unique password & disable automatic login options
Creating a strong password is vital in today's online atmosphere. Incorporating numbers and special characters when selecting a password can help strengthen it. We also suggest changing your password on a regular basis. Although it is convenient to have your information automatically stored, it is a best practice to not store passwords, especially for any online accounts that hold your financial information. Choose unique passwords for sensitive accounts like online banking. If a list of users and passwords held by any company or website is compromised, the thieves will likely try that password on your financial accounts as well.
3. Beware of phishing calls, texts, & emails
Always be very cautious if someone calls, texts or emails you and asks for personal information, such as social security or account numbers. Read our article here about recent social security scams. Don't click on suspicious links or respond to texts you aren't sure about—trust your instincts and contact us if you have any doubts about a message from us. We will never request your online banking password.
4. Beware of website spoofing (fake websites)
Website spoofing is a malicious technique in which attackers create fake websites that imitate legitimate and well-known websites to deceive users and steal sensitive information or spread malware. The primary goal of website spoofing is to trick users into believing that they are interacting with a genuine and trusted website when, in fact, they are interacting with a fraudulent one.
To protect themselves from website spoofing, users should pay close attention to the URLs of websites they visit, avoid clicking on suspicious links, and use reputable security software that can help detect and block malicious websites. Additionally, website owners can implement security measures like SSL certificates, which encrypt data transmission and help verify the authenticity of their websites.
When looking at the Baker Boyer URL, you should either see a little lock by bakerboyer.com or see https://bakerboyer.com which indicates that it is a secured site.
5. Update your devices & use antivirus software
The use of anti-malware and antivirus software are important steps in protecting your financial information. Always keep the software and operating systems up-to-date on your computers and mobile devices by enabling automatic updates for the software you are using. This is an important line of defense.
6. Secure your phone, tablet, & email
Use a passcode to lock your phone and tablet. With these devices unlocked, someone could access your email or other private information and use that for financial fraud. Many software programs use your email for password resets, so it is important to add an extra layer of protection, especially on your phone that could be more easily lost in public. Consider using biometric devices such as thumbprint scanners or facial identification as well. Try to keep sensitive data out of your emails, such as social security, bank account, or credit card numbers. It is also important to change your email password occasionally, as well as anytime you suspect fraud online.
Do not use rooted or jailbroken devices or use unofficial apps on your phone. These practices can weaken your devices' built-in security features and increases your risk for cyber fraud.
Only use the official Baker Boyer mobile banking app to access your online banking, and keep it updated as well. When in doubt if an app is legitimate contact us to verify.
7. Social media & online banking
When hackers are looking for information to use for financial fraud, they search for social media profiles. Keep in mind what you share and what others may share about you, and don't use that information for accessing accounts. For example, your mother's maiden name or the names of kids or pets might be easily obtained. Be aware of your personal privacy settings on social media accounts and review them occasionally for changes.
8. Access your account from a secure location
Since public Wi-Fi networks aren't secure, and generally not encrypted, hackers can find easy ways to access and steal information. Do not log into your online banking account over a public network. Be aware that Online Banking can be accessed through your phone's browser as well as your laptop or desktop computer and needs the same protections. If you need to access your account or make a transaction away from your password-protected home network, it is best to utilize your cellular data or personal Virtual Private Network (VPN) software.
9. Set up account notifications & monitor your account regularly
As always, we encourage you to consistently review the most recent transactions on your account to verify that all transactions are valid. You can also customize account notifications regarding withdrawals, purchases, deposits, and balance minimums. These alerts could potentially notify you of suspicious account activity. For example, you could receive a notice if a withdrawal exceeds a predetermined dollar amount or your balance drops below a certain level. If you discover any unauthorized transactions or have any questions on how to set up alerts, please visit any Baker Boyer branch or contact us at (509) 525-2000 or (800) 234-7923.
10. Use debit card security options
If you misplace your debit card, call us or use your Baker Boyer Mobile Banking app to temporarily suspend the card while you look for it. In addition to contacting us, you can also report the card permanently lost or stolen with the Mobile app. If you think someone saw or knows your PIN, you can easily change your debit card PIN at Baker Boyer ATMs anytime, as well as at our branches. For more information about Debit Card Fraud Protection, please visit this page.
Here are a few of the ways we're ensuring your Baker Boyer Visa® Debit Card and ATM transactions remain secure:
Baker Boyer Visa® Debit cards use chip technology. This provides enhanced fraud protection every time you use your card at a chip-activated terminal.
We continually improve our process to quickly replace any debit cards in the event they are involved in any fraudulent activity.
All of our ATM machines in the Walla Walla Valley now have ActivEdge technology which prevents ATM skimming.

If you have any concerns or suspect any fraudulent activities related to your Baker Boyer accounts, please do not hesitate to reach out to us at (509) 525-2000 or (800) 234-7923.