Tyson Romanick, CFA®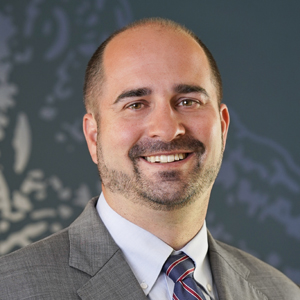 "The best portfolio is the one you can stick to and not completely abandon at the worst possible time. It is crucial that your investment strategy fits your mentality and allows you to meet your financial needs with a high probability for success."
Portfolio Manager
Walla Walla

Tyson serves as a Portfolio Manager for Baker Boyer, having joined the team in 2019. Responsible for portfolio construction, proper asset allocation, investment strategy, and risk management, Tyson also brings an expertise in sustainable investing to the team. By meeting with clients to understand their unique financial goals and needs, he provides them with a portfolio that best suits their investment objectives along with giving them financial peace of mind.
Having earned a Bachelor's of Administration from Western Washington University, Tyson also holds the Chartered Financial Analyst designation. Prior to joining the Baker Boyer team, Tyson had over 14 years' experience in the financial industry with a mutual fund company. Tyson originally went to school to become an airline pilot and holds his commercial pilots license.
When not covering the markets you can find Tyson out fishing, behind a BBQ or driving his classic car. He especially enjoys exploring the outdoors with his family. Tyson is also expert at telling jokes that no one finds funny except his two young daughters.
To contact Tyson, email romanickt@bakerboyer.com or call (509) 526-1255.