Travis Wittnebel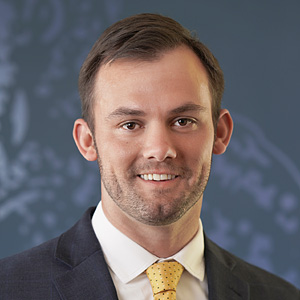 "It is not until you completely listen to your client that you can fully understand them.  It allows me to support them along their journey so I can help them reach their goals."
Business Advisor
Walla Walla

Since joining Baker Boyer in 2019 as a Business Advisor, Travis is looking to immerse himself in the community and to understand his clients' banking needs by utilizing his nearly decade-long banking experience and passion to help others.
Travis was born and raised in Minnesota and graduated college in 2009 from Bemidji State University. Soon after graduation, Travis followed his mother's footsteps and began his banking career as a personal banker followed by increasing roles in small business/commercial lending and portfolio management.
Travis enjoys being an active member of the community and has a passion for supporting youth and being involved with the local school districts. Travis has previously participated in local Chamber Leadership program, Junior Achievement, and is looking forward to spending time supporting local non-profits. In his spare time, Travis can also be found biking around Walla Walla, rafting or running with his wife, and exploring the great Pacific Northwest.
To contact Travis, email wittnebelt@bakerboyer.com or call (509) 526-1331.