Mario Delgadillo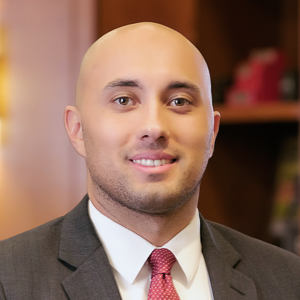 "I am focused on achieving goals at a high level and take pride in being proactive while constantly looking for ways to help my clients and solve problems."
Vice President
Regional Business Banking Manager
Walla Walla

Mario joined the Baker Boyer D.S. Baker Advisor team in 2016. In 2019, Mario was promoted to Regional Business Banking Manager. Previously he was a security manager for the Department of Homeland Security for nine years and had formerly worked for Gavin De Becker and Associates.
Mario served four years in the United States Marine Corps. From 2002 to 2006, he played key roles in Humanitarian Operations across East Asia and served security details during a three-year deployment.
Mr. Delgadillo has over 10 years of federal service. He attended California Baptist University where he completed a Bachelor of Science in Business Administration. Mario currently volunteers as a mentor with Friends of Children of Walla Walla, is the Treasurer/Secretary for Walla Walla Community Hospice and is a Board member for the Community Council and Better Together of Walla Walla.
Mario values the opportunity to partner with clients and is excited about making meaningful contributions to the community.
To contact Mario, email delgadm@bakerboyer.com or call (509) 526-1323.