Kain Evans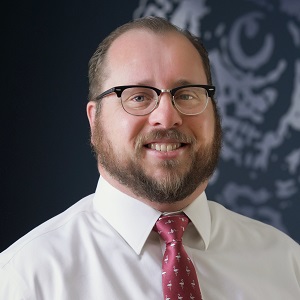 "Baker Boyer successfully served eastern Washington for 150 years thanks in large part to the strength of its vision and leadership. The expansion of our Executive Committee and promotion of these deserving leaders will ensure we are best positioned for the next decade and beyond," remarked Mark Kajita, president and CEO.
Executive Vice President
Chief Information Officer
Walla Walla

Kain Evans is the EVP/Chief Information Officer of Baker Boyer. He leads the Bank's overall technology infrastructure, ensuring reliability, safety, and security of digital information, both for today and in the future. Kain joined Baker Boyer in 2013 as Director of Information Technology and is a 21-year veteran of the technology industry.
Kain's time in the technology field has encompassed roles as an individual contributor as well as management in support, testing, program management, operations, and development. He's worked for startups as well as Fortune 50 companies with projects ranging from global-scale access and identity management systems to application development frameworks/platforms for mobile devices. Kain is a Whitman graduate who was raised in Eastern Oregon.