John Cunnison, CFA®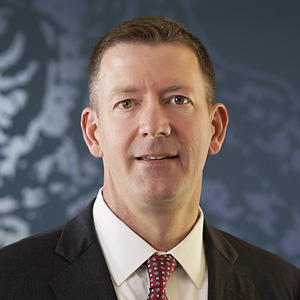 "Wealth Management at Baker Boyer is unique. We have a talented team of financial advisors that work with our clients' attorneys and accountants to provide full-service financial management."
Vice President
Chief Investment Officer
Walla Walla

John specializes in investment management and retirement planning. He's driven to help you achieve your financial goals, by building a relationship with you, listening to you, and meeting your needs with customized financial services and advice.
John is a CFA® charterholder and holds a Bachelor's degree from Whitman College as well as a Master's degree in Pacific International Affairs from the University of California, San Diego. He has five years of business consulting experience. He served as a consultant for Ernst & Young's International Trade Practice and as a research manager for a pharmaceutical consulting firm in China.
He currently serves as a Commissioner of the Walla Walla Housing Authority. Increasingly, he serves as a chauffeur to and from youth sporting events and school activities. When he's not working or chauffeuring, he enjoys camping with his wife and kids. He still plays a little soccer and he has been toying with the idea of studying Chinese language again.
To contact John, email cunnisonj@bakerboyer.com or call (509) 526-1249.
To watch John's video, click here.
To view more advisor bio videos, click here.