Charitable Gifts and Sponsorships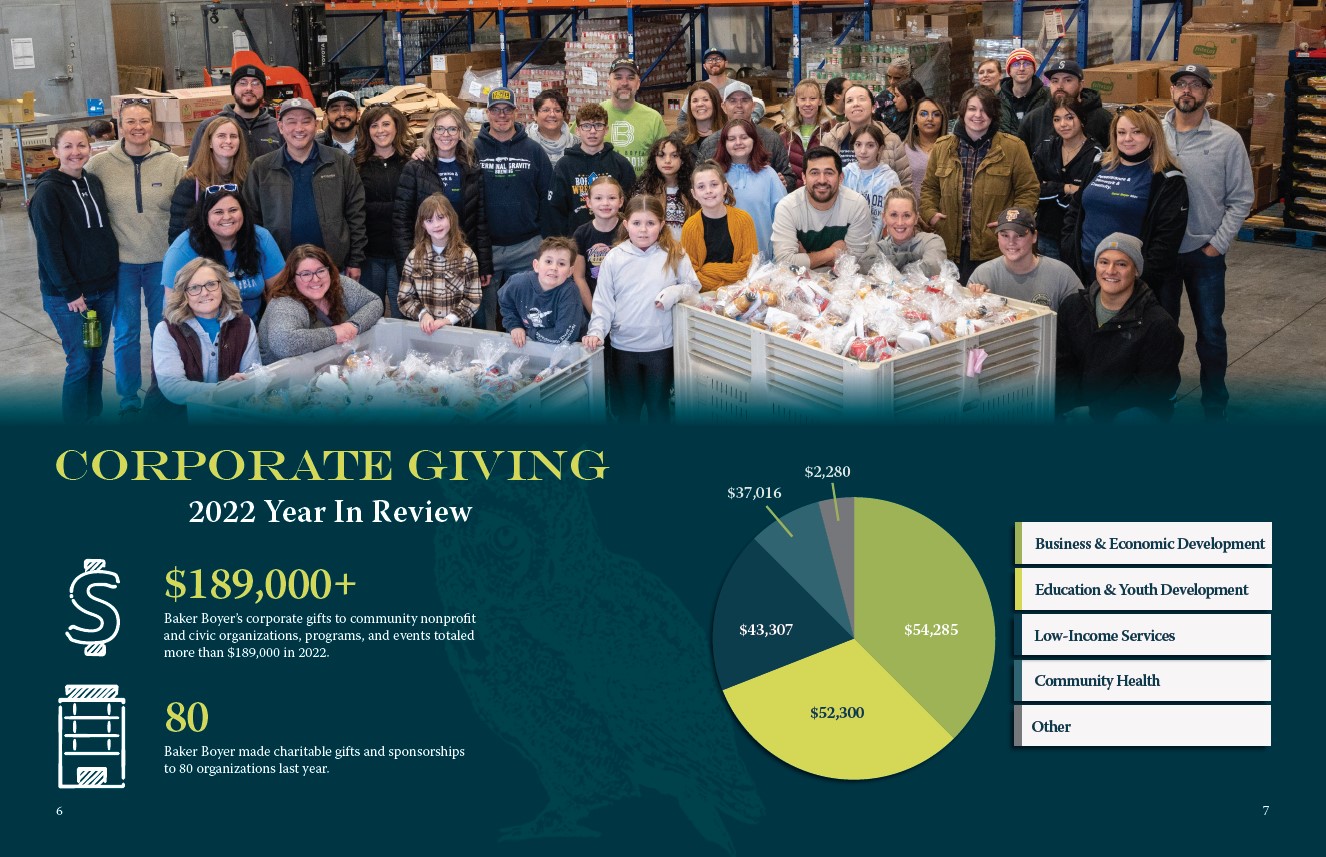 Baker Boyer receives requests for support from hundreds of organizations each year, and we are proud to support many of them. Our emphasis is to support organizations and programs that strengthen the communities we serve: Walla Walla, Milton-Freewater, Tri-Cities, and Yakima. We provide three types of support:
Charitable Gifts: Given to qualifying 501(c)(3) organizations. Requests for general support and program-specific funding will be considered. We are increasing our emphasis on this type of community support.
Sponsorships: For sponsorships, we want to understand how much of the request will go to the intended beneficiary, how much is allocated to benefits such as tickets or tables, and what specific marketing or promotional activities will be provided. Generally, we are decreasing our emphasis on sponsorships in preference to direct charitable gifts, as part of our strategy to deliver the greatest direct benefit to the communities we serve.
Gift Baskets: we will consider requests to create or fund gift baskets to be used as incentives or auctions to generate financial support for local nonprofits. Please indicate the audience and target dollar amount when requesting a gift basket.
How to apply for funding
Community Support Funding Application
Please fully complete our Community Support Funding Application above. We can make the best decisions with complete information. Priority is given to requests which clearly support low- and moderate-income (LMI) neighborhoods, as specified by the Community Reinvestment Act (CRA). Please allow for one month for our team to review. To ensure that everyone is considered fairly, we are only able to consider applications that have been submitted through the application form above.