Cathy Schaeffer, CFP®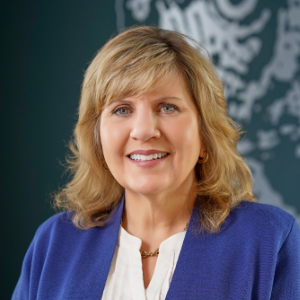 "You can count on me to help bring your financial goals into focus. I am committed to understanding your unique story and partnering with our team of experts to design financial strategies to empower you, now and through the years."
Vice President
Family Advisor Manager
Walla Walla

In her role as Family Advisor Manager, Cathy draws on more than two decades of diverse professional experience to provide outstanding client service. She is committed to understanding your unique story, with her expertise in opening dialogue on difficult topics, and project management skills to help solve complex problems. With your wealth management goals in focus, Cathy works on your behalf to assemble a team of D.S. Baker Advisors to offer comprehensive financial strategies tailored to your life journey.
Cathy treasures her heritage in the Walla Walla Valley, rooted in her family's multi-generational farm and community contributions. She graduated from Washington State University with a Master's degree in Agricultural Economics and a Bachelor's degree in Agribusiness, and is a CERTIFIED FINANCIAL PLANNER™. As the Executive Director of the Walla Walla Watershed Alliance and partnership organizations from 2002-2013, Cathy was instrumental in coordinating efforts among stakeholder groups to arrive at a nationally recognized approach to water management. She has also been the Business Manager for an agricultural association, Deputy District Director for a member of Congress, and Senior Accountant for a local accounting firm.
Cathy serves on the Touchet School Board and the Walla Walla Community College Foundation Board of Governors. She is active in the Mill Creek Coalition and volunteers with the Downtown Walla Walla Foundation. Outside of the office, she enjoys traveling and attending sporting events with her family.
To contact Cathy, email schaefferc@bakerboyer.com or call (509) 526-1343.