Brad Hansen, MBA, CTFA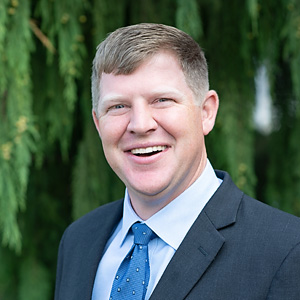 "I aspire to be the standard by which you measure all customer service."
Vice President
Senior Trust & Family Advisor
Yakima

As a trust and family advisor, Brad will work with the rest of the Baker Boyer team to ensure his clients' financial needs are met. He is committed to the Yakima Valley and eager to work with local families and businesses to build their legacies.
Brad began banking in 2001 and joined Baker Boyer on August 1, 2013. Brad has deep ties to the Yakima Valley. As the grandson of beekeepers from Naches and son of Eisenhower and Naches graduates, he is thrilled to call Yakima home.
Brad graduated with a bachelor in economics and an MBA from Washington State University. He enjoys golf, hunting, reading and spending time with his family.
To contact Brad, email hansenb@bakerboyer.com or call (509) 576-5787.