Becky Kettner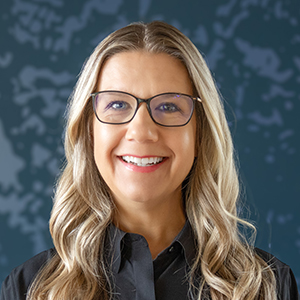 "Taking the complex and making it simple for clients to get what they want and need financially is rewarding work. The opportunity to serve our community by creating long-lasting legacies fills my deepest desire to help others."
Trust Advisor
Walla Walla

As a Trust Advisor, Becky helps community members construct and execute plans for building their legacies as well as helping them pass it on to future generations. This includes being a point of contact and resource for trust administration, financial planning, and managing investments. Becky looks forward to building meaningful relationships with our clients because she is happiest when helping others reach their goals.
Becky joined Baker Boyer with nineteen years of marketing/sales and business strategy experience. During that time, she worked closely with the CFO and marketing manager of LibertyBank, worked with the largest RV dealership in the Western US and has worked with a heavy equipment manufacturer. She holds a Bachelor of Arts in Business Administration with a concentration in Marketing as well as a Bachelor of Arts in Mass Communications with a concentration in Public Relations from Walla Walla University.
Becky called Walla Walla home during college and is excited to return to the valley for her career. She enjoys volunteering her time at the Christian Aid Center and was formerly on the Leadership Board for The Relief Nursery while living in Eugene, Oregon. She is an enthusiast for outdoor activities including running and hiking, as well as spending time with family and friends.