Ashley Mahan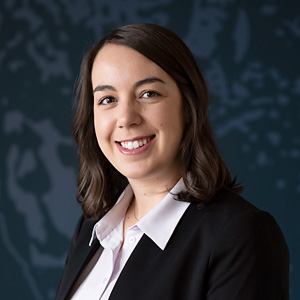 "I enjoy building relationships with each client to discover their unique story and vision. In the partnership we forge, I aim to serve as their trusted advisor by tailoring lending strategies to meet their current and future goals."
Business Advisor
Walla Walla

Ashley's diverse career in business and marketing has provided her valuable experience serving a wide array of stakeholders while leading teams and managing projects. In her role as Business Advisor, Ashley partners with businesses to uncover and assist their individualized and often transforming lending needs. She often collaborates with experts from the broader D.S. Baker Advisor team to tailor financial strategies on clients' behalf to help them get the most out of their lifetime of hard work.
Ashley holds a Bachelor's degree in Business Administration and Marketing from Washington State University. Before joining Baker Boyer, Ashley was the Chief Operating Officer of the Walla Walla Valley Wine Alliance, a nonprofit membership organization. In her time at the Wine Alliance, Ashley led the organization in its efforts to increase awareness of the local wine region through strategic marketing programs and financial stewardship on behalf of the 150 winery, vineyard, and business members. Ashley's previous experience also includes overseeing branding and paid media for Tillamook County Creamery Association, a farmer-owned cooperative. Her tenure with Tillamook included various roles and projects that were rooted in strategy, research, budgeting, cross-departmental communication, and project management alongside some of the nation's top advertising agencies.
As a native Walla Wallan, Ashley appreciates the Valley for its quality of life, beauty, charm, and ability to connect with people no matter where you go. In her spare time, Ashley and her husband enjoy traveling, hiking, skiing, tasting the local craft beer and wine, and family game nights.
To contact Ashley, email mahana@bakerboyer.com or call (509) 526-1296.