A Different Approach to Your Financial Journey
As the original community bank in the Northwest, founded 150 years ago, we are a group of financial planners and advisors dedicated to helping create family legacies grown locally. Since our founding, we have developed ways to lead and innovate to support local families along their financial journeys.
Baker Boyer's success has been based on an entrepreneurial approach, always looking for innovative ways to add value to the communities we serve. Our founder, Dr. Dorsey Syng Baker, was a serial entrepreneur and philanthropist. He founded a medical practice, a mercantile, built a railroad, started a steamship company, donated the land where Whitman College resides, and of course he founded Baker Boyer National Bank in 1869.
Our History
The legacy began November 10, 1869, with the vision of two entrepreneurs – Dr. Dorsey S. Baker & John F. Boyer. Since then, Baker Boyer has enjoyed 150 years of success because of an eagerness to fulfill the varied and changing needs of our clients and our community. Family owned and operated for 6 generations, the bank takes great pride in its long tradition of strength, stability, financial guidance, and exceptional personal service.
We plan to celebrate our 150th Anniversary throughout 2019! Please "Follow" Baker Boyer on Facebook to keep current with the latest stories, announcements, and events.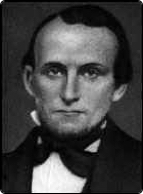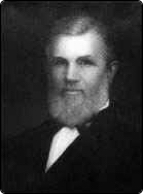 Awards
Walla Walla Union-Bulletin, Best of the Best

Baker Boyer has been recognized in several categories, including Best Bank for the past 16 years (2004-2019). Other recent categories include Best Mortgage Company (2016, 2017, 2019), Best Financial Advisor (2014, 2015), and Best Place to Work (2013).

Yakima Valley Business Times, Best of the ValleyVoted Best Financial Advisor, 2015.

American Banker Magazine, Top 200 Community Banks

Ranked among the Top 200 since 2008.

Seattle Business Magazine, 100 Best Companies to Work ForBaker Boyer has been on Seattle Business Magazine's list of "Washington's 100 Best Companies" for 13 of the last 14 years, most of any company in the state.

Seattle Business Magazine, Best Family Business

Baker Boyer was also awarded "Best Family Business" by Seattle Business Magazine in 2012.