Eric Denney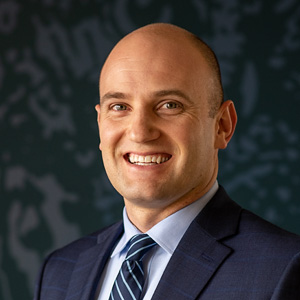 "I love the opportunity to build a relationship and understand the journey of a client. There is nothing like helping a client understand their options and make informed decisions that help them achieve their goals."
Family Advisor
Walla Walla

Eric joined Baker Boyer in 2019. Previously, he spent more than a decade in nonprofit management, most recently as the Association Membership Executive for the YMCA of the Inland Northwest in Spokane. Eric received his Bachelor's degree from Walla Walla University and then completed his graduate degree at Eastern Washington University.
In both his education and professional experience, Eric has demonstrated a focus and commitment to physical fitness. As a Family Advisor, he extends that passion for financial fitness, helping people achieve their financial goals, and enjoys watching these goals become realities. He is currently working towards the Financial Planning certification.
Whether through physical fitness or financial fitness, Eric has always demonstrated a passion for helping people to successfully discover and achieve their goals. As a Family Advisor, he has enjoyed working with clients to help their financial goals become realities.
Eric is thrilled to be back in Walla Walla, his hometown, after spending the past 13 years in Spokane. He and his wife are excited to raise their children in the same amazing community that they grew up in. He is looking forward to becoming reacquainted with the community and involved with organizations that support this thriving valley.
In his free time, Eric enjoys cycling, golfing, and spending time with his family.