Preventing Phone Scams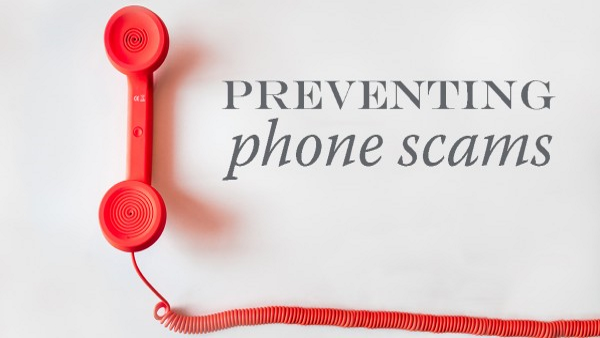 We have received reports from clients and non-clients getting calls from spoofed Baker Boyer phone numbers as an attempt from scammers to gain your personal information. This is an example of a phone scam and just one of many you might see. Here are some tips for recognizing and preventing phone and imposter scams:
Don't trust caller ID. Scammers can spoof their numbers so it looks like they are calling from a particular company or number, even when they are not.
Don't give personal information. Don't provide any personal or financial information unless you've initiated the call and it's to a phone number you know is correct.
If you get a robocall, hang up. Don't press 1 to speak to a live operator or any other key to take your number off the list. If you respond by pressing any number, it will likely lead to more robocalls.
As a reminder, we will not contact you asking for information we already have. Be extra careful when answering calls or messages. Never give your account information and don't even confirm any personal information they may already have. If you are unsure if a call is from Baker Boyer, hang up and call us back directly.
To learn more about phone scams and how to detect them, visit the Federal Trade Commission's (FTC) website: https://www.consumer.ftc.gov/articles/0076-phone-scams