6 Important Documents You Need for a Small Business Loan Application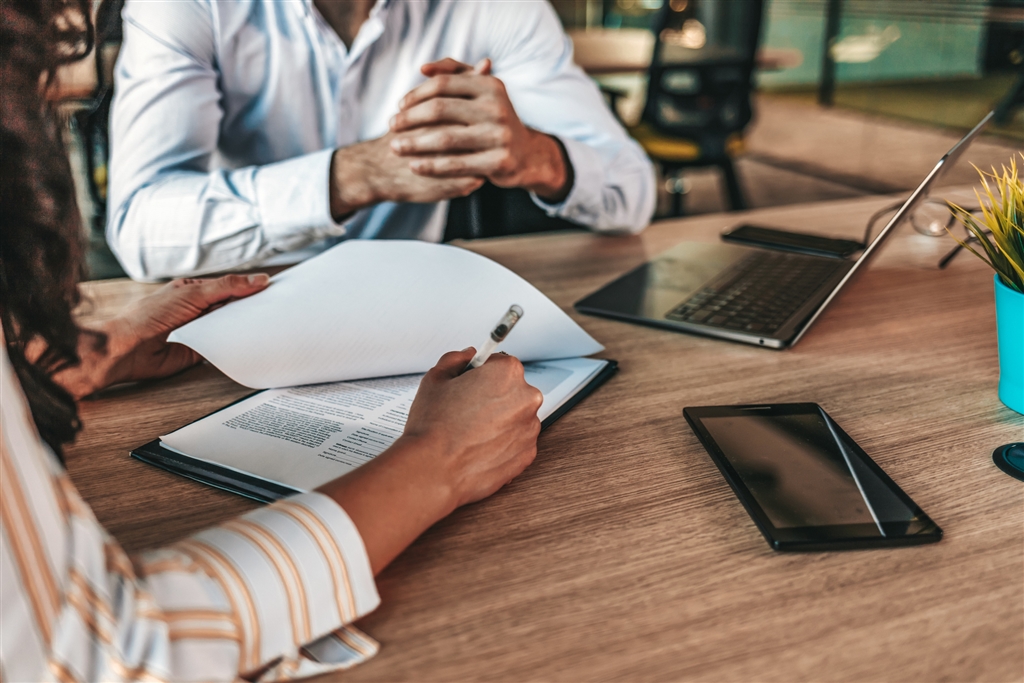 One of the best ways to ensure your loan application is processed in a timely manner is to be prepared with the documents a lender will need to properly underwrite your application. We are here to provide you with guidance and the resources you need to help you through the process.
Documents Related to Your Company
To evaluate the creditworthiness of your company and to find the right solution for you, your business lender will ask you to provide documentation which backs up your statements. These include:
Commercial Loan Application — for an application to be considered complete, it must be signed and dated
Business Tax Returns — in most cases, you will be asked to provide a minimum of three (3) years of tax returns along with all forms, schedules, and K-1s as applicable
Current Financial Statements — the lender will ask you to provide a snapshot of your current financial status which means providing them with a current balance sheet, and year-to-date profit and loss statements
Schedule of Debt — lenders will need to understand how much existing debt your company has to properly evaluate your ability to comfortably take on additional debt
Being prepared with these documents allows the lender to process and evaluate your loan application. The sooner these documents are made available, the faster the loan approval process can start.
Documents Related to Those with a Vested Interest
When filing a business loan application, the lender not only has an interest in the holdings of your company, but they also want to know the financial status of those who have a substantial interest in your business.
Any individual who has ownership in the business will also be asked to provide the following information:
Tax Returns — each person will be asked to submit their last three (3) years of tax returns. These returns must include all forms and schedules which were filed as well as any K-1s which were part of the return.
Personal Financial Statements — lenders will ask you to provide a schedule of your assets, your outstanding liabilities, and your net worth. To determine net worth, you will simply deduct your personal liabilities from your current assets. All of your liabilities including credit card debt, and home or car loans must be included. Real estate holdings, equity in your vehicle, life insurance policies, stocks and bonds, and pension or profit-sharing plans would be counted towards your assets. These statements must be dated and signed by the principal. Baker Boyer will provide a personal financial statement template to make the process easier for applicants.
Providing these documents as early in the application process as possible will help facilitate the small business loan application process.
Not Always Requested but Potentially Helpful
You have an opportunity to strengthen your application for a small business loan by thinking ahead. Depending on the use of the proceeds from the loan you are seeking, you may find it helpful to provide additional information to your lender on top of the documents which are required.
If your plan is to use loan proceeds to allow you to take on a larger contract with another company, it may also be helpful to provide trade references, and a copy of the new contract. Since many business-to-business transactions are not reported through a credit bureau, the references will serve to show that you meet your business obligations.
When the loan purpose is to expand your business, or help you reach a new business goal, you may also want to provide the lender with an overview of your business. This may include information regarding products, customer base, marketing, current company structure, proposed structural changes (if any) and projected future financials.

Working Local Makes a Difference
When you are seeking a business loan, working with someone locally can make a significant difference. At Baker Boyer, we make all our credit decisions with staff and what is in the best interest of our neighbors. We will take the time to understand your needs, your current experiences in the community, and your plans. Once we understand all of this, we will work hard to find the right business loan to help you reach your goals. Contact us at (509)-525-2000 today and let us help you get the funding you need for your business.