Stuart Gillin, CFP®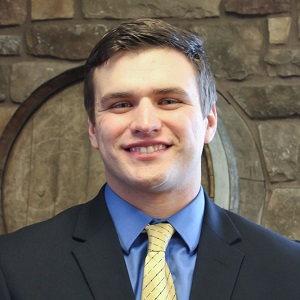 "Financial planning with Baker Boyer is a process dedicated to helping clients live richly. I am excited to help my clients build their unique financial plan tailored to their unique needs."
Trust Advisor
Walla Walla

Stuart works closely with other D.S. Baker Advisors to construct financial plans that help clients have confidence in their financial decisions. Stuart joined Baker Boyer in 2018 and has held roles in the community bank, the portfolio management department, the financial planning department, and now the trust department. He recently became a CERTIFIED FINANCIAL PLANNER™.
Since moving to Walla Walla in 2002, Stuart and his family have become entrenched in the community. Stuart graduated from Lewis-Clark State College in 2017 with a bachelor's degree in business administration. Stuart was excited to move back home to Walla Walla and contribute to the community. When not at work or hitting the books Stuart enjoys exercise, the outdoors, and college football.