Steve Ruthven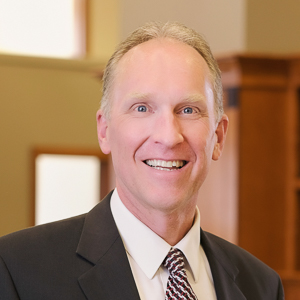 "As an experienced member of our Baker Boyer Team, I work with our clients to envision their financial journey by providing guidance and support as they create and achieve their personal legacy."
Vice President
Business Development Advisor
Walla Walla

With over 25 years of banking experience, Steve specializes in business, commercial, agricultural, and winery lending. And with over a century of service as Baker Boyer's foundation, Steve has the resources at his fingertips to provide the financial solutions to make your business a success.
Steve holds a Bachelors degree from Eastern Washington University and is a graduate of the University of Colorado's Graduate School of Banking. He has been back in Walla Walla for over 25 years and is involved with Rotary, Walla Walla Catholic Schools and Assumption Parish.
Steve enjoys spending time with his family, supporting kids in school activities, camping, and participating in a variety of sports including golf, basketball, volleyball and swimming.
To contact Steve, email ruthvens@bakerboyer.com or call (509) 526-1446.