Mark Kajita, CPA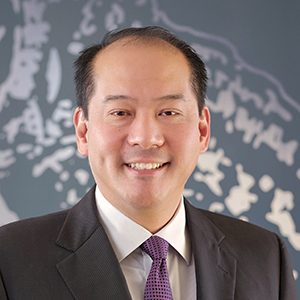 "I work hard to establish a trusting relationship between myself and my clients, providing financial advice that will withstand the test of time and allow my clients to provide wealth to future generations and their community."
President
Chief Executive Officer
Walla Walla

Mark's background as a CPA, Financial Advisor, and Investment Manager allow him to discuss with his clients a myriad of options for wealth management and generational gift planning. In addition, his experience with charitable trusts, foundations, and gifting allow him to advise individuals on their community stewardship planning.
Mark holds a Bachelors degree from the University of Washington. His background includes tax, trust, and estate planning, consulting Fortune 500 companies at Ernst and Young, as well as financial and charitable advising for Whitman College. Mark is a frequent commentator on Bloomberg and CNBC financial television programs.
Mark was born in Walla Walla and has called it home for over 40 years. He and his wife have two children and he is heavily involved in the community. Mark is a Trustee of the Episcopal Diocese Foundation, Overseer of Whitman College and a Board Member of the Downtown Walla Walla Foundation.