Mark Kajita, CPA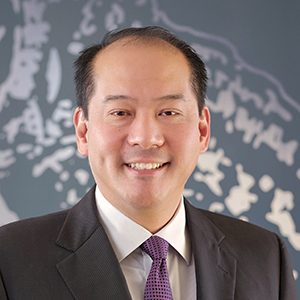 "It is my greatest privilege to lead this amazing group of professionals whose sole duty is to advise our clients and community towards a brighter future."
President
Chief Executive Officer
Walla Walla

Prior to becoming the President and CEO of Baker Boyer in 2014, Mark had careers as a CPA, Financial Advisor, Investment Manager, and Head of Baker Boyer Asset Management. His experience has allowed him to speak about a myriad of options for wealth management, business planning, and overall financial planning. These have included commentary on national broadcasts such as Bloomberg and CNBC, as well as a presentations, articles, and editorials for a range of civic and private outlets. Every day, Mark continues to be a trusted advisor to community members, clients, employees, and business owners.
Mark holds a bachelor's degree in Business and Accounting from the University of Washington and has been a CPA for nearly 30 years. His background includes expertise in individual and business taxation, trust and estate planning, and working with business owners on succession planning. Mark also has extensive knowledge on charitable gifting options and legacy planning.
Mark was born in Walla Walla and has called it home for over 50 years. His community service includes being a member of the Rotary Club, member of the Mill Creek Coalition, and board member of the Blue Mountain Community Foundation. Previously, Mark participated as a board member of the Episcopal Diocese Foundation, Whitman College's President's Advisory Council, Downtown Walla Walla Foundation, Walla Walla Housing Authority, Valley Residential Services, Fort Walla Walla Museum, and American Cancer Society.