Kip Kontos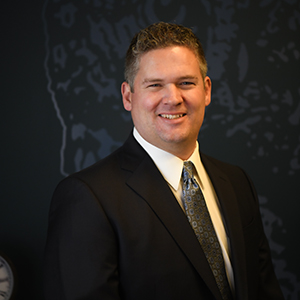 "My goal is to foster a positive culture that encourages working together to find solutions for fellow teammates, clients, and our communities we serve."
Vice President
Interim Yakima Regional Director

Kip Kontos currently serves as Baker Boyer's Interim Yakima Regional Manager. Kip is a sixth-generation descendent of the Bank's founder, Dr. D.S. Baker. He joined Board of Directors of Baker Boyer in 2017 and has been involved in the strategic planning for the bank, including this expansion in Yakima. In October 2020, Kip was granted a 12-month leave of absence from his employer, Alaska Airlines, in order to take on this important role. With the opening of the new Baker Boyer Financial Center in Yakima, Kip will help solidify the growth strategy and staffing, including helping to identify and hire a permanent Yakima Regional Manager.
After graduating high school, Kip received his flight training from Big Bend Commercial Aviation Program. After completing his training and certification, he was hired by Big Bend to instruct new pilots. Kip was then hired by a regional airline and was based in Denver, CO for five years. While flying in the Rocky Mountain region, he completed his college education at Embry Riddle Aeronautical University, obtaining his bachelor's degree of Professionals in Aviation with a minor in Safety. In 2005, Kip was offered a position with Alaska Airlines where he flies the Boeing 737, most recently as Captain.
When Kip is not at Baker Boyer, or working on projects around the house, he enjoys spending time with his wife and their three daughters. Kip and his wife enjoy coaching their two daughters' soccer teams, watching their oldest daughter play high school basketball, and going on family ski trips. Kip also enjoys golf, wakeboarding, and water sports with his family.