Jolene Riggs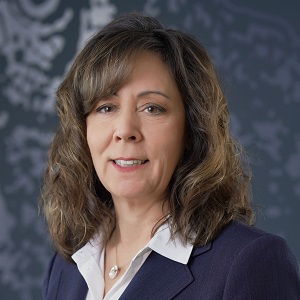 "The culture of Baker Boyer, which embraces change and encourages innovation and efficiencies, has ensured our ability to thrive. These key goals are paramount to our efforts of serving value to our customers in order to best meet their interests and the long-term financial success of Baker Boyer."
Executive Vice President
Chief Financial Officer
Walla Walla

Jolene Riggs is the EVP/Chief Financial Officer of Baker Boyer. She will be working closely with Mark Hess who had the combined titles of Chief Financial Officer and Chief Operating Officer. Mark Hess will remain on the Executive Committee with the title of Chief Operating Officer. Jolene started at Baker Boyer in 2006 as Controller and quickly rose to Vice President one year later. Prior to joining Baker Boyer, Jolene was the Chief Financial Officer for Blue Mountain Action Council here in Walla Walla for over 21 years.
Jolene has a B.S. in accounting and is active in many charitable causes throughout the Walla Walla Valley. Jolene is currently on the Board and is the Treasurer of the school-based Health Center as well as the Citizens for School Board. She previously had been on the Board and acted as Treasurer for United Way.