Ting Anthes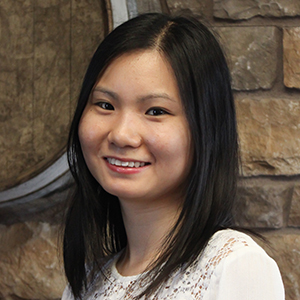 "I have lived in Walla Walla for more than 10 years and I am proud to call this beautiful, super friendly, small town my second home. I have received a lot of help locally and I look forward to helping other people with my enthusiasm and proficiency to make Walla Walla their hometown."
Consumer Loan Advisor | NMLS #1865390
Walla Walla

Ting has been with Baker Boyer for just over five years. She started out in Loan Servicing where she learned about real estate and consumer lending. In 2017, she moved to the Consumer Loan Department as a Consumer Loan Associate and was recently promoted to Consumer Loan Advisor Trainee. Ting enjoys talking to people, listening to their stories, and assisting them with her professional expertise.
Ting grew up in China and after she graduated college, she traveled halfway across the world to start her family in Walla Walla. She received her master's degree in Industrial Engineering at Central Washington University and worked at Sykes as a team manager for five years prior to joining Baker Boyer.
Ting has a tech savvy husband, a lovely daughter and two super fluffy and smart cats named Steve and Blizzard. She enjoys gardening, traveling, and crafts.