Joshua J. Allington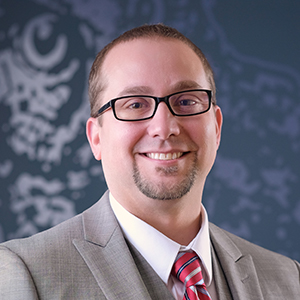 "Half the fun of being a relationship manager is sharing in the pursuit of the client's goals. The other half is knowing I was the one who helped them achieve those goals."
Executive Vice President | Banking
Chief Banking Officer
Walla Walla

Josh's background as a Commercial Lender, Operations Manager, and Business Analyst provides him the knowledge necessary to advise business owners and entrepreneurs to accomplish their goals. As the Chief Banking Officer, he leads our lending and retail branch teams which strive to continually provide our one-of-a-kind world class service.
Josh is a graduate of University of Colorado Graduate School of Banking and the Western Banking School of Commercial Lending. He has over 20 years of Baker Boyer experience and was appointed to the Baker Boyer National Bank Executive Committee in 2018.
Born and raised in Walla Walla, Josh has seen the community grow and prosper over the last 40 years. He and his wife are avid community volunteers and Josh has served on various community Boards such as the Chamber of Commerce and the Children's Museum of Walla Walla. Josh enjoys spending time in the outdoors, traveling, and spending time with his family.
To contact Josh, email allingtj@bakerboyer.com or call (509) 526-1328.