John Adams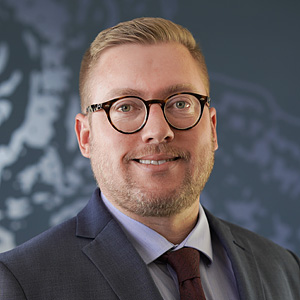 "I want each of our clients to experience the pinnacle of individualized service that we strive to provide every day at Baker Boyer."
Trust Advisor
Walla Walla

John joined the Baker Boyer team in 2019. With a strong background in client representation, John works closely with other Baker Boyer financial professionals to ensure his clients' specific wealth management plans are met.
John spent over a decade in Los Angeles on the business side of the film and television industry. His career consisted of developing, producing and structuring deals for film and television projects as well as managing the careers of his writer and director clients. John returned to Walla Walla in 2015 to manage and operate his family's 150-year-old farm up until 2019 when he joined Baker Boyer.
John graduated from Pepperdine University with a Bachelor of Arts in Political Science. John enjoys volunteering at Davis Elementary School where his wife teaches second grade. He is an avid golfer and reader and loves spending time outdoors in the great Pacific Northwest.
To contact John, email adamsjo@bakerboyer.com or call (509) 526-1320.