Joe Burlingame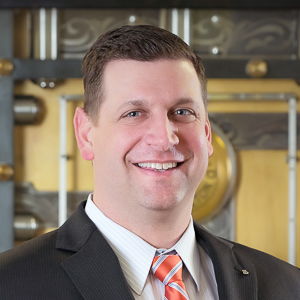 "Growing up and working on my family's ranch, I understand the challenges that face farmers and ranchers and can work with them to formulate a plan for success."
Vice President
Sr. Business Advisor
Walla Walla

Joe Burlingame specializes in commercial lending, with a focus on small business and agriculture. Joe enjoys getting to know his clients and their unique situation so he can provide exceptional direction and solutions to fit their needs. He often partners with a team of other banking professionals outside the area of business lending to help his clients build their local legacies.
Joe received a Bachelor of Science Degree in Agriculture Business Management with Crop and Soil Science Minor from Oregon State University.
A lifelong resident of the Walla Walla Valley, Joe is the past President of the Blue Mountain Humane Society, and the past President of Touchet Gardena Lions Club. He enjoys golfing, rafting, and watching Seahawks football.
To contact Joe, email burlinj@bakerboyer.com or call (509) 526-1445.
To watch Joe's video, click here.
To view more advisor bio videos, click here.