Jessica Johnson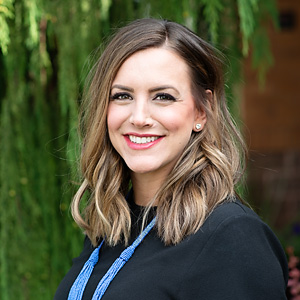 "Community development starts with successful businesses. I take pride in building long-term relationships with our clients and want them all to thrive."
Vice President | Business Advisor
Yakima

In 2016, Jessica joined the Baker Boyer Yakima team as a Business Advisor. She was promoted to Vice President in 2019. She provides customized lending solutions to small businesses and high net worth clients in the Yakima community.
Jessica was born and raised in Yakima, graduating from A.C. Davis High School. She's spent the last 10 years in the greater Pacific Northwest and parts of California. Jessica began her banking career in retail banking as a teller and worked her way up to personal banker and finally business specialist, working on commercial lending, credit card processing and cash management.
After starting a family, she realized she wanted her legacy to be helping the community where she was born and raised. She enjoys working with small business owners and specializes in commercial lending with a focus on small businesses and professionals, as well as cash management services.
Jessica enjoys cooking, entertaining friends and family, traveling, spending time with her husband and daughter, and helping her husband with his residential roofing business. With the skills she has developed in the last decade, Jessica is looking forward to investing her time and resources into the growth and success of businesses throughout the valley. She looks forward to helping you reach your fullest potential and leave a legacy that lasts for generations.
To contact Jessica, email johnsonj@bakerboyer.com or call (509) 576-5784.