Elizabeth Humphrey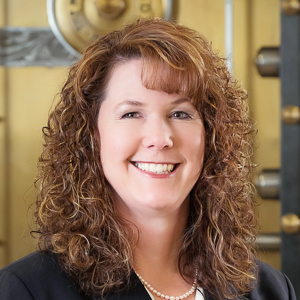 "I regard people the way I want to be regarded - with honesty and respect. I don't 'sell' products or services; I find a way to meet each client's specific need. I believe that helping clients is the only way to achieve success - for both the client and Baker Boyer."
Vice President
Sr. Business Advisor
Walla Walla

With 25 years of banking and lending experience, Elizabeth has helped over 100 small and medium sized businesses meet their financial goals. Elizabeth specializes in commercial, agricultural, and winery lending. She also works to identify cash management solutions for businesses. As your financial partners, Elizabeth and Baker Boyer offer an entrepreneurial perspective and local decision making authority.
Elizabeth is a graduate of Whitman College, Pacific Coast Banking School, and the Pacific Northwest Agricultural Banking School. She is a member of the Columbia Regional Economic Development Trust, a board member of Shakespeare Uncork'd Walla Walla, and an advisor for the local Kappa Alpha Theta chapter. As an advocate for affordable housing, Elizabeth has been a Commissioner for the Walla Walla Housing Authority since 2009.
Elizabeth enjoys gardening, golfing, and traveling with her family.
To contact Elizabeth, email humphreye@bakerboyer.com or call (509) 526-1363.