MONEY MAGAZINE - Brian Bruggeman Comments on Why You Might Want a Will, Even if You Don't Have Valuable Assets
Baker Boyer VP and Financial Planning Manager, Brian Bruggeman (CFP, CTFA), is quoted in this Money Magazine article discussing why you may want a will, even if you don't have valuable assets.
Article Excerpt: Brian Bruggeman, financial planning manager at Baker Boyer in Walla Walla, Wash., told me I should skip online will services and consider getting an attorney to help me so I don't screw this up. The more complicated my life, the more I probably need outside help.
Plus, he pointed out, there's a lot more that goes into end-of-life planning than just a will.
Something I may be able to do while in isolation, for example, is update the beneficiaries on my life insurance and retirement accounts. This is especially important if I've undergone any big life changes, like getting married or having children, in the last couple of years. Given the nature of the coronavirus crisis, I should also check into establishing a health care proxy.
"Who do I want to make decisions for me if I become incapacitated? Who do I want my assets to go to?" Bruggeman says. "There's a lot of documents that go into estate planning."
About the Author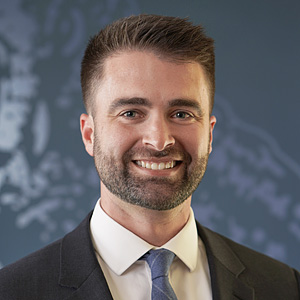 Brian K Bruggeman, CFP®, CTFA
Executive Vice President
Chief Innovation Officer
Director of Financial Planning
Follow Brian K Bruggeman, CFP®, CTFA on: