U.S. NEWS: 9 of the Best 401(k) Funds for Millennials
Broad diversification is something to consider when looking for the best 401(k) investments for millennials. "The best 401(k) options are probably not going to be the most exciting things," says John Cunnison, chief investment officer at Baker Boyer Bank. In that vein, Brian Bruggeman, financial planning manager at the Washington-based company, likes VT. "It's a totally 'set it and forget it' stock fund," he says, adding that it is a cheap and easy way to own a big chunk of the stock market. VT has returned more than 9% annually over the last decade, with an expense ratio of 0.09%, which is below its category average.
A big diversified fund like VT might not be able to capture momentum, which Bruggeman describes as the tendency for stocks that are going up in the short term to keep going up. To take advantage of this phenomenon, Bruggeman recommends QMOM, which is much more concentrated than VT and, according to data provider FactSet targets 10% of equities with the best total return over the last year, excluding the most recent month. "It would be the exciting part of somebody's portfolio," Bruggeman says. "Millennials still want some sort of stock-picking fix." QMOM has returned more than 10% annually over the past three years and has an expense ratio of 0.49%, which is above its category average.
QMOM's value-oriented cousin is QVAL, a concentrated fund that can serve as a timeline diversifier because momentum- and value-focused investing strategies tend to beat the market at different times, Cunnison notes. Momentum stocks that are winning and keep winning tend to do so late in expansionary business cycles while value stocks tend to do better during economic downturns, Bruggeman says. The economy is still in an expansionary part of the cycle, perhaps explaining why this fund hasn't returned much over the last half-decade. QVAL has only returned about 2% annually over the past five years and has an expense ratio of 0.49%, which is above its category average.
Read more here.
About the Author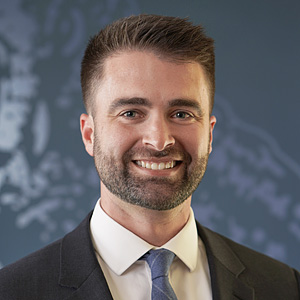 Brian K Bruggeman, CFP®, CTFA
Executive Vice President
Chief Innovation Officer
Director of Financial Planning
Follow Brian K Bruggeman, CFP®, CTFA on: