Volunteering Makes the World Go Round
Giving back is always important, especially during this uncertain time. Being generous with our time can be even more impactful than being generous with our money.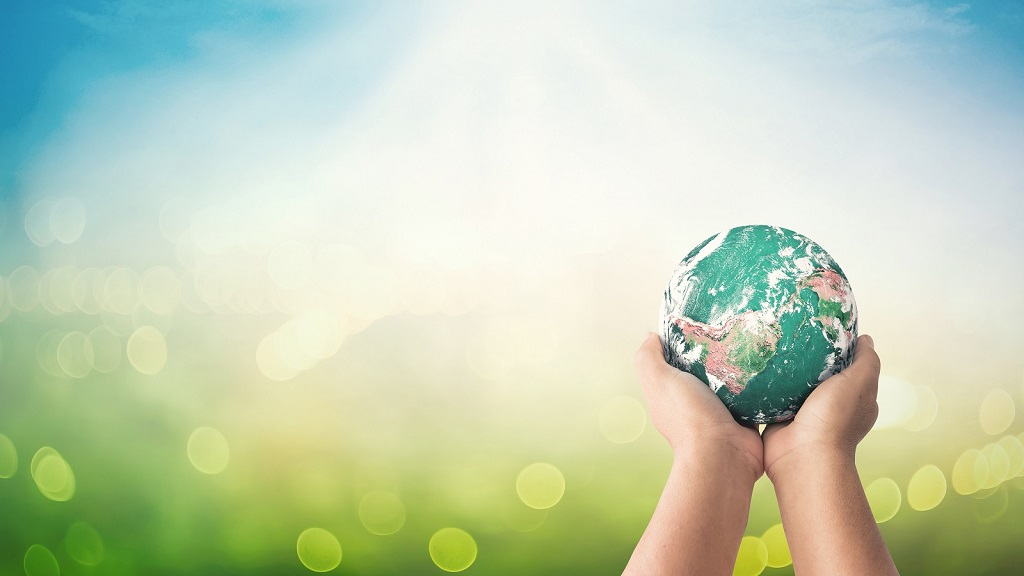 In college, I read books to kids at a local hospital while they waited for their turn to see the doctor. Not every child gets the opportunity to have a caring adult read books to them at home, let alone in a scary place like a hospital. These children felt so special having a book read to them, especially after being told they were able to choose a book to take home with them. They were not the only ones who benefited from this arrangement. Knowing that I made a difference in their lives and seeing the smiles on their faces while walking away with a new book clutched in their arms brought me so much joy.
Volunteering is an act of practicing gratitude and I will always be grateful for the time I have spent and will continue to spend, helping others. Some of my best memories came from spending time with a sweet girl through the Big Brother Big Sister program. Every time we got together, we would try new things. Whether it was rollerblading, snowshoeing, or kayaking, we always had a great adventure. I knew that those activities provided that little girl with opportunities she otherwise would not have had, given her situation. I am fortunate enough to get to carry those wonderful memories with me forever, and I can only hope that she does too.
What would happen if we all gave one hour a month to volunteering or giving back? It is a good thing to do under normal circumstances, but especially now given the situation we are all facing. Think of all of those who have been laid off, the healthcare workers who cannot stay home, or an elderly person who may have lost most of their social interaction with loved ones. The list could go on and on, and it is safe to say that everyone in our community has been impacted by this pandemic. In personal finance, we usually equate giving back to giving money, but giving money isn't the only way to make an impact. An hour of our time could make a difference. An hour sewing masks because there is a shortage of supplies. An hour running errands for someone who is unable to leave their home. An hour talking to someone who is lonely and needs support. Just one hour could make such a difference. Giving back to our community makes us feel good and triggers those around us to do the same when they see how inspiring it can be. There are still options for giving back while maintaining social distancing. There are opportunities to foster an animal from the Humane Society or grocery shop for those who are unable to leave their home. Simply picking up the phone or video chatting with someone who is feeling lonely could make their day. As Aesop once stated: "No act of kindness, no matter how small, is ever wasted."
Giving back has a domino effect. By that, I mean that giving back can set off a chain reaction. Making a positive impact on just one person could lead them to do the same for someone else. One of my favorite examples of the domino effect happened when I took my little sister to volunteer with me at a fundraiser. The charity needed volunteers to greet people at the door of the event. She experienced volunteering for herself and wanted to do more! She told her friend about her experience and the friend asked to volunteer the next time. It is amazing how that positive energy and willingness to volunteer carried forward. Mind you, this was only an hour of their time. In just that one hour, my sister caught the "giving bug." The next thing I knew, we were researching other volunteer opportunities at the Humane Society and local non-profits.
Many clients give financially to their favorite charities and that is wonderful. However, there is something different when they tell me about volunteering their time. They light up when they talk about their involvement. It is an experience that they get to keep for a lifetime versus a transaction that they made. Volunteering changes us for the better. It makes us more grateful for not only what we have, but also for the people in our lives. It provides a sense of purpose and increases our well-being and happiness. We never know what someone is going through, but it is safe to say we could all probably use a little pick-me-up right now.
Here are some ways you can still volunteer!
Calls to friends and family just to see how they are doing.
Contact the school districts & see if they need volunteers to deliver bagged lunches or homework packets to those who can't make it to the school.
Pass out frisbees, jump ropes, chalk, footballs, soccer balls, bubbles, etc. to kids when they pick up their bagged lunch from the school.
Contact the Senior Center for volunteer opportunities or make necessity packs they can hand out.
Make something (art, small flower bouquet, framed positive quote, decor) or provide activities (art supplies, adult coloring books, puzzles, word finds, crosswords) for a senior living facility.
Put flower wind spinners (can buy at the dollar store or hand-make if you're crafty) outside senior living facilities.
Volunteer with Meals on Wheels.
Team up with a local grocery store to deliver groceries & supplies to people's doorsteps.
Purchase meals for essential workers from a local restaurant.