Trade Tensions: Stock Market Turns as Trade Dispute Heats Up
Trade tensions between U.S. and China have escalated over the last week. The most recent development in the battle was China asking its state-owned firms to stop purchasing U.S. agricultural imports. Since mid-day Thursday, the S&P has abruptly dropped over 5%, leaving some wondering if this might be the start of the next recession.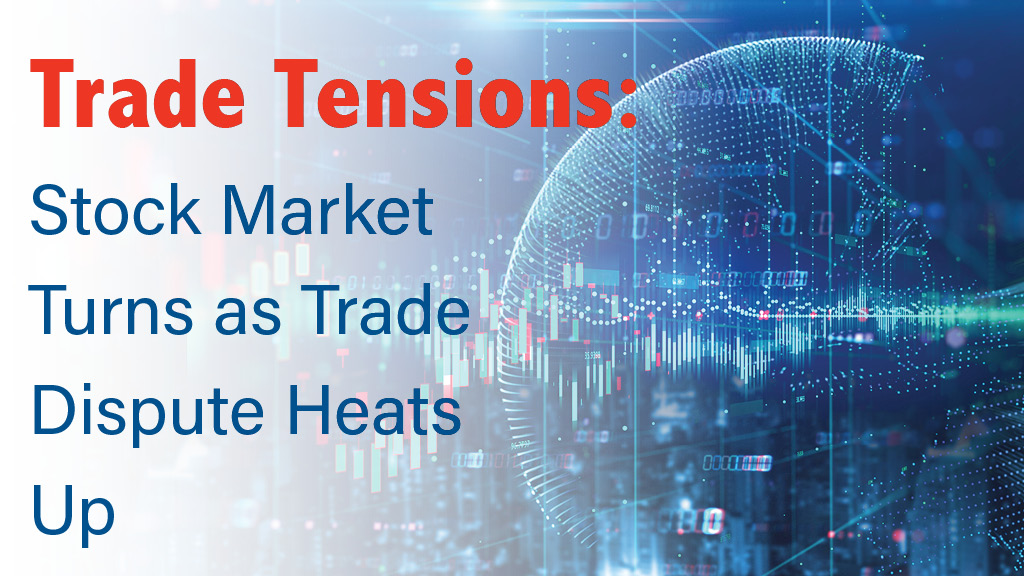 Investors were already a little uneasy after the Fed meeting last week. The Fed announced a quarter point rate cut that everyone was expecting, but Powell's "mid-cycle adjustment" vernacular left many wondering if the door was still open to future cuts or if he was ruling out more reductions. The very next day Trump re-ignited the trade war announcing new tariffs on $300 billion worth of Chinese goods beginning September 1. This is in addition to the 25% tax on $250 billion already in place. Some pundits have said the timing was no coincidence and it was a tactic by Trump to make sure the Fed keeps cutting rates going forward.
The feud between the U.S. and China has been on Baker Boyer's radar for some time. With the U.S. market on a historic decade bull-run and values at all-time highs, the investment team felt that a growing dispute between the world's two largest economies increased the likelihood of a correction. Anticipating that the disagreement was not going to be resolved anytime soon, Baker Boyer's Portfolio Management Team took it into account when somewhat reducing equity exposure in model portfolios in early April.
There is no telling what the future holds, and the disagreement could be resolved tomorrow, propelling equities back up to all-time highs. Though, as we see market equity valuations in the U.S. at levels that are higher than average, we want to manage our client's exposure to potential drawdowns.
By investing for the long-term and constantly trimming what is expensive, our portfolios should be more resilient during the next downturn, whenever that may be.
The most important thing to remember is that market volatility is normal and natural. Volatility is a sign of a healthy market. The market is doing what markets do well: incorporating new information into market prices. In this case, that new information happens to be an escalation in the trade war.
Our job as investors is to decide how to respond to that volatility. We respond by sticking to a tried and true investment philosophy. All the best available evidence tells us that discipline and patience will achieve the best investment outcomes over time. We remain broadly diversified and we continue to rebalance into assets that offer more reward for the risk taken.
If you have any questions, please reach out to any member of your team.
About the Author