Fantasy Football and Value Investing
Warren Buffet, Value Investing, and Fantasy Football: three value-investment tips that can help you top the leaderboard.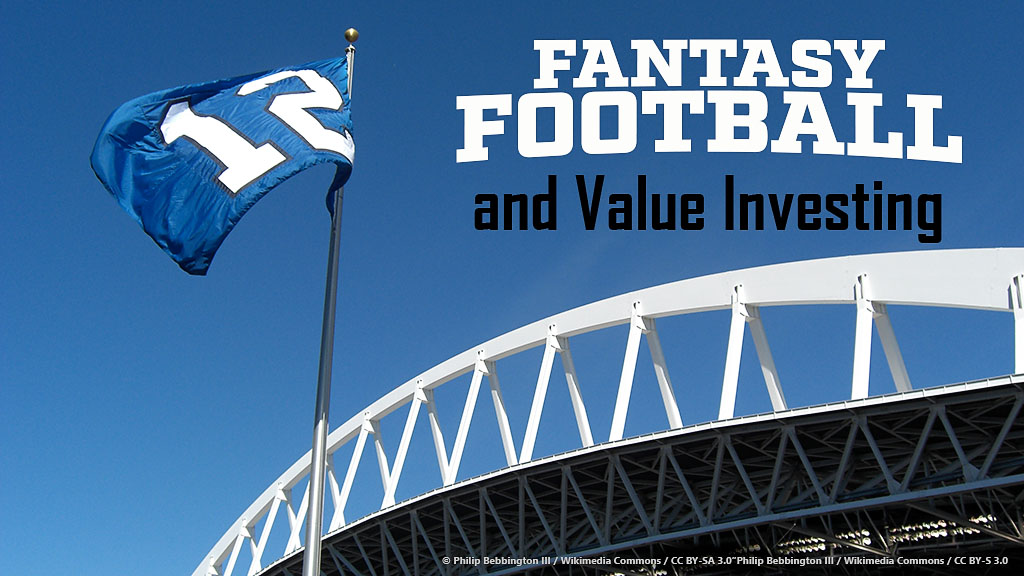 Warren Buffett is my fantasy football idol.
Not that Warren Buffett plays fantasy football, per se (or, if he does, I have no way of knowing about it). Even so, I would trust the brains of Berkshire Hathaway with my fantasy football team in a heartbeat. Why? Warren Buffett is one of the world's greatest value investors.
I can tell you—with absolute confidence—that you do not need to be a super fan to win at fantasy football. How do I know this? Aside from the occasional game at a family gathering, I don't dedicate much time to following it. Despite this fantasy football "handicap," after competing against many die-hard NFL fans, I have achieved Yahoo Fantasy Football's vaunted "Platinum" status.
In other words, I win a lot. And I hardly watch football.
How? Valueinvesting.
Value investing is what would make Warren Buffett, or his counterpart Charlie Munger, a force to be reckoned with on the fantasy football gridiron. As legendary value investors, they know how to tune out the noise: buy low, sell high, and maintain a long-term investment outlook. In other words, they buy cheap stocks over expensive stocks, with the long-term goal of maximizing returns.
It wasn't until I adopted a value tilt in my fantasy football league that I started to win.
Here are three value investment strategies that can help you achieve "platinum" manager status on the fantasy football field.
1. Seek out value
"Be fearful when others are greedy and greedy when others are fearful"

– Warren Buffett –
In fantasy football jargon, a "sleeper" is an undervalued player. More precisely, a sleeper is a late-round pick or waiver-wire selection who exceeds his statistical expectations and becomes a prominent option in fantasy leagues.
My best sleeper pick was Melvin Gordon, who I picked up in the later rounds of the draft, largely because he had such a poor rookie year. What people overlooked was that the Chargers' offensive line had more lineup combinations than any other team in the NFL. It's hard to become a top running back if none of the players blocking for you are doing a good job! In 2016, I drafted Gordon in my fantasy league and since then he has become one of the top-ranked fantasy players. Of course, like all value stocks, not all sleepers pan out, but late round picks provide a margin of safety.
2) Invest for the long haul
"Our favorite holding period is forever"

– Warren Buffett –
While it's doubtful that I'll be starting Melvin Gordon at running back for the next 60 years, you can train yourself to avoid reacting emotionally to short-term negative performance. In fantasy football, your forever-holding period is 17 weeks. What happens in week two will not determine what happens in week 12, but you can count on the uncertainty.
Take Russell Wilson, for example, one of the best quarterbacks in the NFL. If you held him on your fantasy football team in December of 2016, he would have saddled you with five interceptions from one historically poor game against the Green Bay Packers. If this rocky performance shook your confidence, and you traded Russell, you would have missed holding a top-five quarterback in your fantasy football team.
3) Don't make emotional decisions
"The most important quality for an investor is temperament, not intellect. You need a temperament that neither derives great pleasure from being with the crowd or against the crowd."

– Warren Buffett –
After the Seahawks advanced to the Super Bowl in two consecutive seasons—one in which they romped all over the Broncos—several managers in my fantasy football league filled their rosters with Seahawks. Some of those picks, like Russell Wilson, paid off, but others, like Jimmy Graham, did not. When I first started playing fantasy football, I was guilty of overvaluing San Diego Chargers players over others just because I was emotionally invested in the team's success. As I began to separate my passion for my hometown team from the goal of winning my league, I started to make better decisions. This isn't to say that I avoided Chargers players completely, Melvin Gordon being the case in point, but I slowed down to think through the decision. Realizing that emotions are driving a decision is a learned skill, but one that pays dividends over time.
So there you have it: three value-oriented investment tips that will help your team dominate the fantasy season. Remember to seek out undervalued assets, be patient, and diversify to your advantage. Your team will thank you, your league will envy you, and with a bit of luck, you might even top the leaderboard at the end of the season.
May the value tilt forever put the odds in your favor.
About the Author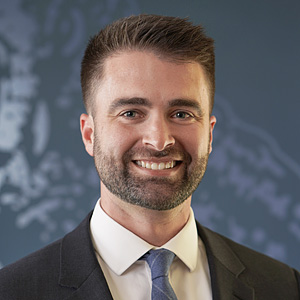 Brian K Bruggeman, CFP®, CTFA
Executive Vice President
Chief Innovation Officer
Director of Financial Planning
Follow Brian K Bruggeman, CFP®, CTFA on: