Mark Hess Named to Community Bankers of Washington's Board of Directors
08/31/2017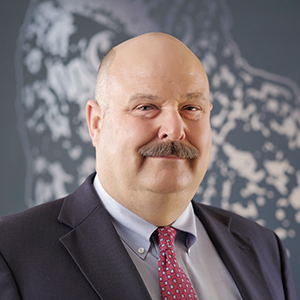 Walla Walla, WA – Mark Hess, Executive Vice President Administration | COO of Baker Boyer Bank has been appointed to the Community Bankers of Washington (CBW) Board of Directors.
In his position at Baker Boyer, Mark Hess oversees areas that support client contact team members of the bank including technology, marketing, human resources, and accounting. He is also responsible for the bank's asset and liability management. Mark has been with Baker Boyer since 1990. Before coming to Baker Boyer, Mark worked in the Mortgage Banking Industry primarily in the secondary marketing arena.
Mark has a Bachelor Degree in Mathematics from Whitman College. He has also completed the requirements to become a Chartered Financial Analyst.
Mark was born in Walla Walla and has called it home for over 40 years. He and his wife have three children and he is heavily involved in the community. Mark is a past board member of Walla Walla Community Hospice, Walla Walla General Hospital Advisory Board, Eastern Washington Partnership WDC Board, Washington State's Health Care Innovation Plan (HCIP) and Visit Walla Walla board. He is currently involved with Walla Walla Rotary.
Other CBW Officers and Directors for 2016-2017 include:
Chairman: Brad Williamson, President & CEO, Islanders Bank, Friday Harbor
Chairman-Elect/ICBA State Director: Neil Zick, President & CEO, Twin City Bank, Longview
Vice Chairman/Secretary: John Marvin, President & CEO, Raymond Federal Bank
Treasurer: Denise Portmann, President & CEO, Bank of the Pacific, Aberdeen
Past Chairman: Eric Sprink, President & CEO, Coastal Community Bank, Everett
President & Executive Director: John Collins, Olympia
Director: Dwayne Aberle, President & CEO, Security State Bank, Centralia
Director: Hal Russell, President & CEO, Commencement Bank, Tacoma
Director: Mike Sand, President & CEO, Timberland Bank, Hoquiam
Director: Rick Darrow, President & CEO, Liberty Bay Bank, Poulsbo
Director: Andy Hunter, President, SaviBank, Burlington
Director: Joe Adams, 1st Security Bank of Washington, Mountlake Terrace
Director: Greg Deckard, President & CEO, State Bank Northwest, Spokane
Director: Tony George, President, Kitsap Bank, Port Orchard
Director: Jon Shelton, President & CEO, First Sound Bank, Seattle
Director: Pat Sheaffer, CEO, Riverview Community Bank
As the only trade association in Washington that advocates exclusively for independent community banks, CBW focuses on banking issues from a community banker's perspective. Known as the family of independent community banks, the Community Bankers of Washington was founded in 1989 to serve as a distinct and authoritative voice for community banks throughout the Evergreen State.