John Cunnison Appointed as CIO
12/29/2017
Baker Boyer has appointed John Cunnison as Vice President, Chief Investment Officer effective on January 1, 2018. John has been serving as Senior Portfolio Manager since 2013.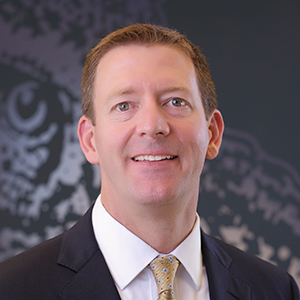 John has been with Baker Boyer since 2006 holding roles in Business Banking and Investment Management and Trust Services. John holds a Bachelor's degree from Whitman College as well as a Master's degree in Pacific International Affairs from the Graduate School of International Relations and Pacific Studies at the University of California, San Diego. Prior to joining Baker Boyer, he served as a Senior Consultant in Ernst & Young's Customs and International Trade Practice, and he lived and worked in China for five years where he served as a research manager for a pharmaceutical consulting firm.
"John has shown exemplary knowledge and leadership in his time with Baker Boyer, providing trusted advice to his clients and team members. We hold the utmost trust in John's capabilities to lead the bank's investments and we all congratulate him on this accomplishment," commented Mark Kajita, Baker Boyer president and CEO.
Cunnison is a CFA® charterholder. The mission of CFA Institute is to lead the investment profession globally by promoting the highest standards of ethics, education, and professional excellence for the ultimate benefit of society. CFA charterholders are required to pass three rigorous exams and adhere to the CFA Institute Code of Ethics and Standards of Professional Conduct.
John has served as a Commissioner of the Walla Walla Housing Authority since 2011. He served as a board member of The Kid's Place and has been involved with the Walla Walla Early Learning Coalition.