Jim Wilson Hired as AVP | Marketing Director
10/31/2017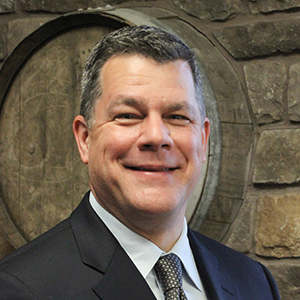 Baker Boyer has hired Jim Wilson as Assistant Vice President, Marketing Director.
Jim brings over three decades of experience in marketing and business development in high tech and social enterprises. In his role as Marketing Director, Jim is helping communicate the vision of Baker Boyer and its commitment to grow and strengthen all the communities we call home. This includes developing and implementing marketing strategies to help create and strengthen relationships with current and potential clients, employing modern marketing tools and technologies to effectively engage them along their financial journey.
Jim brings a wealth of experience from many years in marketing roles at Microsoft, as a marketing consultant, and from nearly a decade as a leader in the nonprofit sector, including more than four years as director of corporate philanthropy at United Way of King County. He has a track record of developing strategies and content to help audiences discover and understand the value propositions of programs and services through a mix of messaging, communications, social engagement, digital media, and analytics.
Originally from Palo Alto, California, Jim first came to Washington to attend college at the University of Puget Sound. Jim and his wife Heidi have lived in the Puget Sound region for more than 25 years. They have three adult daughters and two dogs. In addition to spending time with family, Jim enjoys camping, hiking, mountaineering, snow sports, attending sporting events, volunteering, and choral singing. He looks forward to active involvement in local community organizations and events.
"Jim's unique qualities and experience in marketing combined with his deep belief in supporting communities make him a great fit for Baker Boyer and our mission of growing local legacies," said Mark Kajita, president, and CEO of Baker Boyer.