Camille Snell Earns National Certification
12/02/2016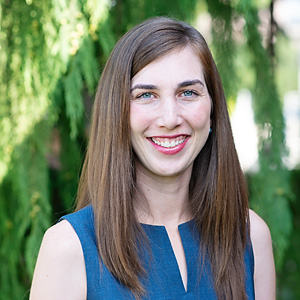 Yakima – Camille Snell, Trust Advisor, Baker Boyer, was recently awarded the Certified Trust & Financial Advisor (CTFA) designation from the Institute of Certified Bankers, a subsidiary of the American Bankers Association.
"Earning the CTFA designation validates Camille's experience and depth of education in the wealth management industry," said Brad Hansen, Vice President, Yakima Regional Manager and Trust Advisor.
The CTFA designation is awarded to individuals who demonstrate excellence in the field of wealth management and trust. To qualify for the CTFA certification, individuals must have certain levels of experience and education in the trust profession, pass an exam, and agree to abide by a code of ethics. The CTFA exam covers many areas including fiduciary and trust activities, financial planning, tax law and planning, investment management and ethics.
Camille joined the Baker Boyer team in 2011. After four years as a Trust Associate, she was then promoted to Trust Advisor. As a Trust Advisor, she works with clients and their professional advisors to provide recommendations to meet their goals both now and in the future. She received a Bachelor of Business Administration with concentrations in Accounting and Marketing from Pacific Lutheran University. Camille is a member of the Yakima Estate Planning Council.
Financial services professionals, working through the Institute of Certified Bankers, initiated the CTFA designation and six others in order to establish meaningful standards of knowledge in specialty areas of the financial services industry. ICB certifications formally recognize those who meet these standards and meet professional continuing education and development requirements.
ICB, with more than 11,000 certified members, provides financial services professionals with confidence, credibility, and recognition through its certifications. As a subsidiary of the American Bankers Association, ICB promotes the highest standards of performance in the financial services industry by validating individuals' knowledge and expertise. For more information about the Institute of Certified Bankers and its professional certifications, call 202-663-5092 or visit www.aba.com/icb.
###