Baker Boyer Continues Streak of Annual Recognition as a Top 200 Community Bank in the U.S.
05/21/2020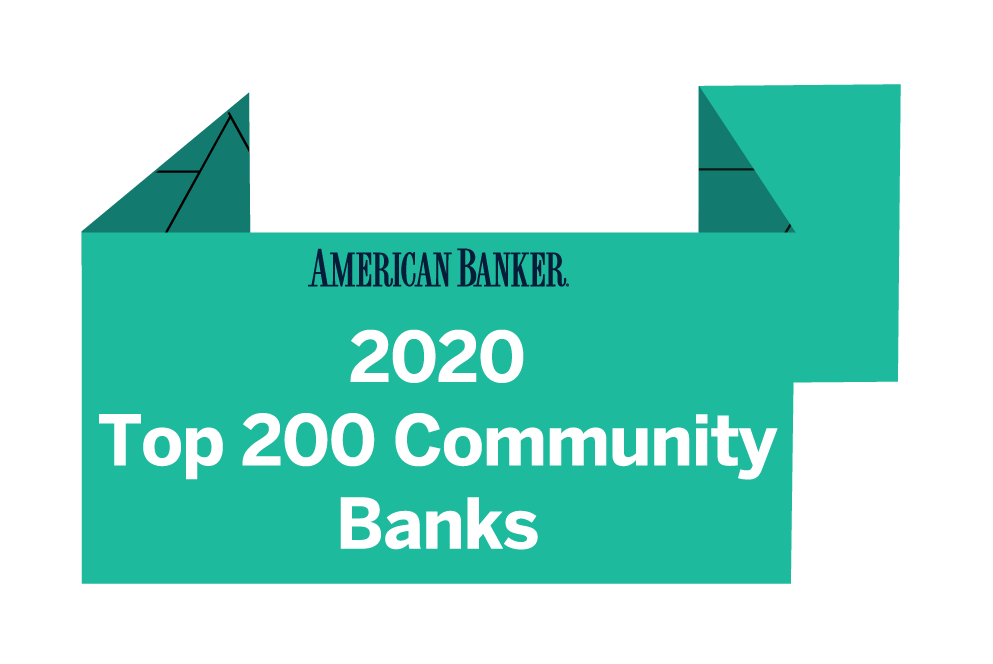 Baker Boyer is pleased to announce that it has been ranked 53rd in American Banker magazine's "Top 200 Publicly Traded Community Banks" for 2020, up six places from last year's position. More than 600 qualified institutions were considered for the nationwide ranking. Baker Boyer is ranked second of the 11 banks to achieve ranking in the State of Washington. It is the 13th consecutive year Baker Boyer has received this distinction.
For more information about the Top 200 Award, along with analysis about the impact of the coronavirus pandemic on this year's bank performance, see this article in American Banker Magazine. The complete list of 2020 Rankings is linked at the bottom of that article.
Baker Boyer has received recognition through numerous local, regional, and national awards, including:
American Banker magazine, Top 200 Community Banks (2008-present)
Yakima Valley Business Times, Best of the Valley, Best Financial Advisor, 2015
Seattle Business magazine, 100 Best Companies to Work For, 13-time honoree
Seattle Business magazine, Best Family Business Award, 2012
Walla Walla Union-Bulletin, "Best Bank" (2004-2019), 16th consecutive year
Walla Walla Union-Bulletin, "Best Mortgage Lender," (2016, 2017, 2019)
Walla Walla Union-Bulletin, "Best Financial Advisor" (2014, 2015)