Baker Boyer Promotes Karen Benge to Vice President
09/12/2017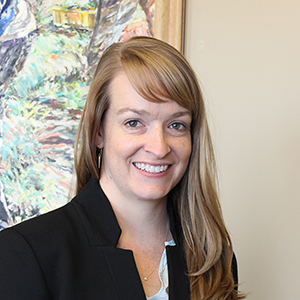 Walla Walla – Baker Boyer is pleased to announce the promotion of Karen Benge to Vice President and Asset Management Operations Manager. The promotion was approved by the Board of Directors and took effect on August 1, 2017.
Karen's career with Baker Boyer began January 30, 2013, as an Investment Associate for the Trust Department. She was promoted to Assistant Investment Operations Manager in December 2014, advanced to Investment Operations Manager in May 2015 and became an Assistant Vice President in May of 2016.
Karen graduated with a Bachelor's degree from Washington State University in 2010. She is currently working towards a Certified Securities Operations Professional (CSOP) designation.