Baker Boyer Announces New Chief Credit Officer, Rosendo Guizar
01/07/2021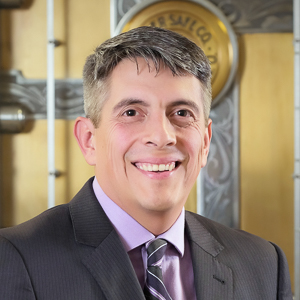 Baker Boyer is pleased to announce the promotion of Rosendo Guizar to Chief Credit Officer.
"Rosendo's dedication to small family businesses throughout our region makes him uniquely qualified to work with clients to find solutions for their business. We at Baker Boyer feel fortunate to have someone with such integrity and dedication represent us in our communities," remarked Mark Kajita, Baker Boyer President and CEO.
Guizar is responsible for the Bank's entire commercial and consumer lending portfolio. He will use his lending experience to assess and manage credit risk for the Bank and its clients, ensuring client success. Guizar began his career with Baker Boyer Bank in 1996. During his 22 years at the Bank, he has worked in all facets of lending, ranging from operational to direct lending responsibilities in both the consumer and commercial areas. He has held positions as a Commercial Loan Assistant and Loan Officer, Business Advisor, culminating in his most recent role as a Credit Administrator. Guizar has been instrumental in helping Baker Boyer serve and guide clients through the Paycheck Protection Program (PPP) with the rollout of $44 million in loans to businesses in Eastern Washington.
Guizar is a graduate of Whitman College with a degree in biochemistry. In 2003, he graduated from the University of Colorado School of Banking. Prior to working at Baker Boyer, he held several entrepreneurial roles, which were instrumental in providing a well-rounded banking and financing background. His understanding of the challenges facing the self-employed is an asset for Baker Boyer's entrepreneurial customers.
He is proud to call Walla Walla home and feels fortunate to have been able to raise his two daughters in Walla Walla's great community. Rosendo enjoys giving back to the community through his involvement in various organizations. He has served as President of the Sunrise Rotary Club, Walla Walla Community Hospice Board President, member of the Workforce Development Council, and a member of the Walla Walla Community College Accounting Advisory Committee.