Theresa Pettinger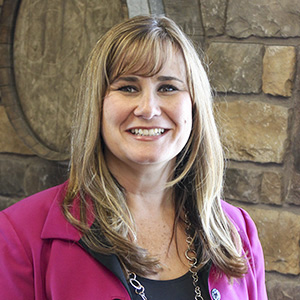 "I believe in creating honest relationships with each of my clients, learning about their unique needs, and finding the best possible solution to meet those needs."
Vice President
Sr. Business Advisor
Walla Walla

Theresa brings 18 years of experience in commercial lending to her role as Sr. Business Advisor. Her background ranges from financial analysis and industry research to managing regional portfolios and underwriters. She enjoys listening to small business owners and partnering with them to achieve their goals. As a Business Advisor, Theresa leverages her deep understanding of the loan process to help small business owners access beneficial financial tools and resources.
Theresa has a B.S. in Accounting from Linfield College. She and her family moved to Walla Walla from Bend, Oregon 4 years ago. She serves on the boards of the United Way of Walla Walla County and the Walla Walla United Soccer Club. She remains active with her two teenage daughters who play soccer and volleyball. Theresa also enjoys being outdoors camping, fishing, and boating.
To contact Theresa, email pettingert@bakerboyer.com or call (509) 526-1327.