Terri Lyford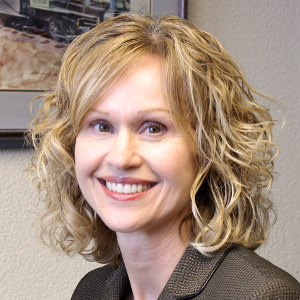 "We really listen to what our clients' dreams and aspirations are and guide them appropriately to services that will help them meet and exceed their financial goals."
Vice President
Community Branch Banking Manager
Walla Walla

Terri brings 42 years of banking experience to her role as VP & Community Branch Banking Manager. Her background includes 31 years with a large national bank. During her tenure, her responsibilities included sales, service, and HR management of 34 banking centers in Central and Eastern Washington, Idaho, and Oregon.
At Baker Boyer, Terri oversees all branches in the Walla Walla Valley including the Contact Center. She works with Branch Managers on enhancing the client experience, sales strategies, operational soundness, and developing teams. She specializes in taking a creative, tailored approach to each individual's environment and challenges, and empowering them to succeed.
Terri is an alum of Lane Community College and has lived in the Walla Walla Valley since 1978. She has served as a volunteer with YWCA USA for 10 years, including 3 years as a YWCA Board Member. She is a Retail Banking Committee Member for the Washington Bankers Association. Terri and her husband have two grown children and enjoy spending time outdoors.