Susie Colombo, CWS®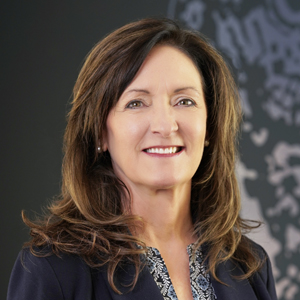 "I enjoy building trusted relationships with my clients and their families. It is important to me to provide exceptional client care with efficiency and flexibility. I also enjoy partnering with our team of advisors at Baker Boyer to help my clients grow, protect and secure their personal, business and wealth management financial goals."
Vice President
Family Advisor
Walla Walla

With over three decades of experience with Baker Boyer, Susie enjoys being an advocate and advisor for her clients and provides them with a single point of contact as their Family Advisor. Utilizing a team approach to create an individualized financial plan to meet clients' goals. Specializing in all aspects of personal banking as well as cash management services for your business and identifies when a specialist should be brought to the team for other needs such as lending, investments, insurance, retirement, estate and business succession planning. Susie leads this cohesive team to work together collaborating and communicating both with the client and the D.S. Baker Advisors which could include the client's accountant and attorney.
Susie has completed Leadership Walla Walla, is a graduate of Walla Walla Community College, American Institute of Banking, Northwest Intermediate Banking School and holds a Certificated Wealth Strategist ® designation from Cannon Financial Institute.
She has lived in Walla Walla Valley for most of her life and is an involved member of Exchange Club, is a board member of Providence St Mary Foundation and enjoys other community endeavors. The Walla Walla Valley Chamber of Commerce selected Susie as the 2017 Award of Merit recipient and the Walla Walla Valley's Woman of the Year. This award is based on years of community service. She embraces her time spent with her two children, husband, family and friends, and enjoys playing golf, biking, reading and traveling.
To contact Susie, email colombos@bakerboyer.com or call (509) 526-1297.
To watch Susie's video, click here.
To view more advisor bio videos, click here.