Shaun Callan, CWS®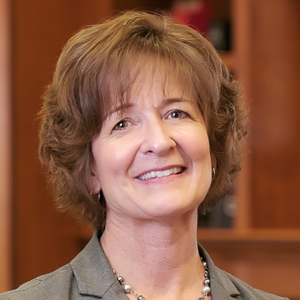 "I believe in a genuine, 'uncommon' approach to client relationships, combined with a solid commitment and partnership in providing continuous financial certainty."
Vice President
Family Advisor
Walla Walla

Shaun has over 25 years of providing financial ideas and advice to her clients. She is the one-stop connection for clients that have multiple and complex planning needs. She works with a team of D.S. Baker Advisors tailored for each client who offer comprehensive financial ideas and strategies. Shaun has the experience and resources to evaluate your lifelong fiscal outlook while monitoring and making adjustments to your plan along the way.
Shaun holds a Bachelor's degree from Washington State University. She has been active in the Walla Walla community for over 25 years as a past President of the WW Valley Chamber of Commerce and many years of serving on its board, the Exchange Club, Blue Mountain Soccer Club, volunteer in many community events, participation on committees and programs at the high school. An avid sports enthusiast, she enjoys supporting and attending high school and collegiate sporting events and Iron Man triathlons. She is an active cyclist, golfer, fisher, and skier.
To contact Shaun, email callans@bakerboyer.com or call (509) 526-1245.