Peter Allen, JD, CTFA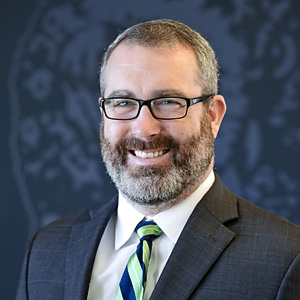 "Building relationships with clients and the community is vital. The reliability, trust, and service upon which those relationships are built and maintained are the keys to the success of the bank and our clients."
Executive Vice President
Walla Walla

With a strong law background and his experience as a Trust and Financial Advisor, Peter is able to advise clients on financial planning and estate and personal trust administration. As the Asset Management Division Manager, he leads our professional financial team that will work hand-in-hand with you to create asset management programs that make sense for you.
Peter holds a Bachelors Degree from Whitman College and a JD from The George Washington University Law School. He is a member of the American Bar Association, the Washington State Bar Association and Walla Walla Bar Association. He also attained the Certified Trust and Financial Advisor designation from the Institute of Certified Bankers. Peter was appointed to the Baker Boyer National Bank Board of Directors in 2011.
After practicing law in Tacoma for five years, Peter returned to Walla Walla, where he is involved in the Walla Walla Valley Estate Planning Council and the Providence St. Mary Hospital Ministry Board. He enjoys outdoor recreation; particularly golf.